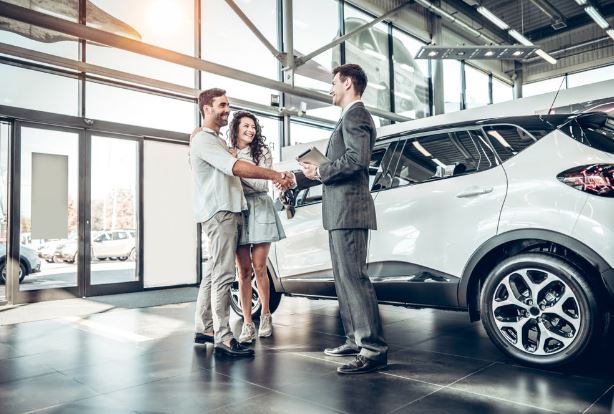 Are you in the market for a new vehicle? If so, prepare to be overwhelmed by choice, especially if you haven't purchased a new car in several years. These days, there are all kinds of choices and all kinds of ways to shop. Believe it or not, you can even purchase cars from a vending machine!
However, don't be distracted by fancy technology or anything else. Buying a great car at a great price is still, at its heart, much like it used to be. It's about putting research and real effort into making the right choice, as much as it's about using modern technology and resources to guide you.
Decide on a Price Range
With so many choices facing you, one of the smartest things you can do, right off the bat, is to narrow your "playing field" down as much as possible. In other words, don't waste your time looking at or considering vehicles that aren't realistic for you and your lifestyle.
One of the easiest ways to narrow your options is by taking a careful look at your finances. Decide how much you can realistically spend on a vehicle first and then, from there, you'll be able to focus only on vehicles in your price range. Putting in this type of purchasing research and effort should make you feel less overwhelmed and should guide your attention to where it needs to be.
Plus, once you know your pricing range and are only looking at vehicles within it, then you can feel free to play around with different styles, options, brands, customization features, and more. Ultimately, it's a lot more enjoyable and wise to shop for a car you know you can afford than to pick out a vehicle and then find it's not at all within your financial reach.
Use Technology to Your Benefit
Once you know your price range and have zeroed in on a few vehicles that could work for you, you can start putting modern technology to use.
Try going online, for example, and reading buyer reviews of vehicles you are interested in. Also, search for local dealerships and compare pricing and options to find the best deals.
And, if you want to get really high-tech, consider taking advantage of augmented reality vehicle apps, such as the RelayCars app. With this app, in particular, you can choose a vehicle, scan your environment, and then virtually "test drive" the vehicle in your chosen surroundings. It doesn't get more real than that!
In fact, when you know how to sort through the useless technology and effectively use options like this one, you can easily choose the ideal vehicle and even make a purchase with confidence, all without leaving the comfort and safety of your home. So, what's next? No big deal at all. Ensure everything is up to date and, if possible, settle down the conditions for registration transfers.
Figure Out Your Financing
Finally, when possible, try and figure out your financing, or at least some of it, ahead of time. This will often save you from having to finance in-house when you buy your vehicle.
If you think, for example, that you could get a bank loan, go ahead and determine the car you want and its price, and then secure the financing and take it to the dealership. Or, you could do the same thing with an online loan or a personal loan.
Of course, if that's out of your reach, there is nothing wrong with going with the dealership's financing options, providing they work for you. However, at least have your down payment ready to go before you ever step foot in a dealership.
Ultimately, the more prepared you are and the more ready you are to provide financing or at least a sizable down payment, the better of a deal and the better terms you are likely to get.
Shopping for a vehicle can be stressful. That's just the truth. But, if you're prepared for the experience and are thus able to go about it the right way, which you can do by following these tips, it should be all the more pleasant and fruitful for you.
---
Interesting related article: "Fuel types for new cars in the EU."