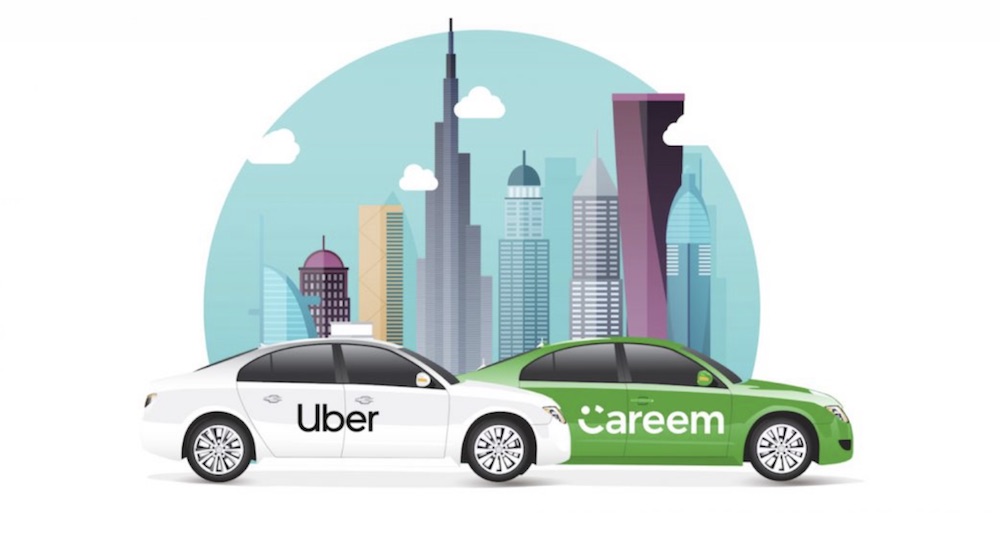 Drive-hailing giant Uber will acquire rival Dubai-based rival Careem in a $3.1 billion cash-and-share deal.
The announcement comes ahead of Uber's plans for an initial public stock offering this spring.
Uber will pay $1.4 billion in cash and $1.7 billion in securities which will convert into Uber shares when the company goes public. 
The transaction, expected to close in Q1 2020, is set to give Uber market dominance in the Middle East. 
Upon closing, Careem is expected to continue to operate under its own brand as a subsidiary of Uber and continue to be led by CEO Mudassir Sheikha.
Careem was founded in 2012 and boasts 30 million users across the Middle East, North Africa and Pakistan, with major markets including Egypt, Jordan, Pakistan, Saudi Arabia, and the United Arab Emirates.
The company was valued at over $2 billion in a funding round in October.
Today, we start Chapter 2 of our story. Careem is joining forces with Uber to better serve the region

We will operate independently, so the app, services and brand you love will continue to be available as usual.

For more details, visit https://t.co/1eGk5u6d1w pic.twitter.com/xn53Q9iyLI

— Careem (@careem) March 26, 2019
The deal will be the largest-ever technology industry transaction in the greater Middle East region.
"The greater Middle East region is already seeing the economic and social benefits of rapid technology adoption and improved access to transportation," Uber said in a news release.
"This transaction supports the collective ability of Careem and Uber to improve the region's transportation infrastructure at scale and offer diverse mobility, delivery and payment options.
"It will speed up the delivery of digital services to people in the region through the development of a consumer-facing super-app that offers services such as Careem's digital payment platform (Careem Pay) and last-mile delivery (Careem NOW)."
Uber CEO, Dara Khosrowshahi, commented:
"This is an important moment for Uber as we continue to expand the strength of our platform around the world. With a proven ability to develop innovative local solutions, Careem has played a key role in shaping the future of urban mobility across the Middle East, becoming one of the most successful startups in the region.
"Working closely with Careem's founders, I'm confident we will deliver exceptional outcomes for riders, drivers, and cities, in this fast-moving part of the world."
Careem CEO and co-founder, Mudassir Sheikha, said:
"Joining forces with Uber will help us accelerate Careem's purpose of simplifying and improving the lives of people, and building an awesome organisation that inspires. The mobility and broader internet opportunity in the region is massive and untapped, and has the potential to leapfrog our region into the digital future.
"We could not have found a better partner than Uber under Dara's leadership to realise this opportunity. This is a milestone moment for us and the region, and will serve as a catalyst for the region's technology ecosystem by increasing the availability of resources for budding entrepreneurs from local and global investors."
Interesting related articles: