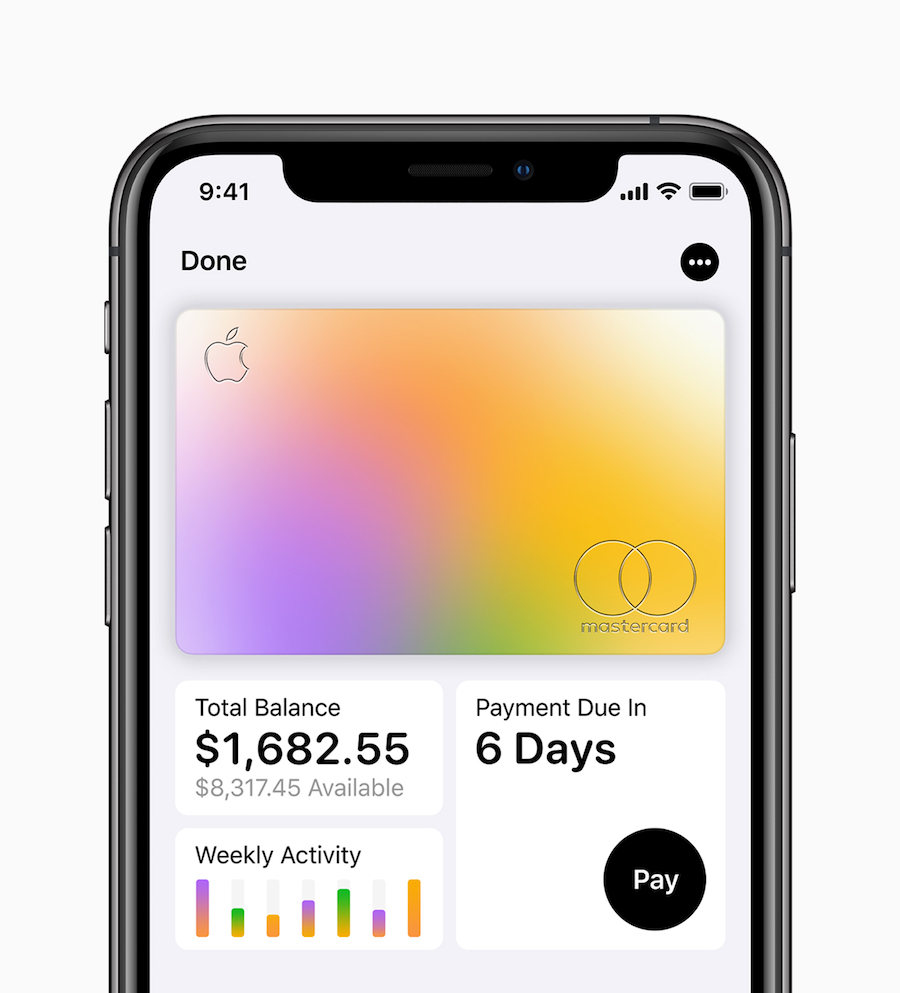 Apple announced that it is launching its own credit card, the Apple Card, which it promises will eliminate fees, lower interest rates, offer better rewards, and improve the credit card experience.
The Apple Card, which will launch in the US this summer, will be available in both a physical and iPhone version.
There are no fees associated with Apple Card – no annual, late, international or over-the-limit fees. There will also be a 2% cashback incentive on each purchase a customer makes with the card and a 3% cash back incentive for purchases made at Apple Stores, on the App Store, and for Apple services.
People can sign up for an Apple Card using their iPhone's Apple Wallet app to receive a digital card ready to be used where Apple Pay is accepted "within minutes".
A physical titanium card will also be available for people to use at locations where Apple Pay is not accepted. However, unlike most credit cards, the physical Apple Card won't have a credit number, expiration date, or CVV. All this information is easily accessible in Wallet to use in apps and on websites.
There will be a physical titanium card, too, but there's no credit card number, CVV, expiration date, or signature. All of that authorization information is stored directly in the Apple Wallet app.
Apple said in a news release that the Apple Card "transforms the entire credit card experience by simplifying the application process, eliminating fees, encouraging customers to pay less interest and providing a new level of privacy and security."
"Apple Card builds on the tremendous success of Apple Pay and delivers new experiences only possible with the power of iPhone," said Jennifer Bailey, Apple's vice president of Apple Pay.
"Apple Card is designed to help customers lead a healthier financial life, which starts with a better understanding of their spending so they can make smarter choices with their money, transparency to help them understand how much it will cost if they want to pay over time and ways to help them pay down their balance."
Apple has partnered with Goldman Sachs and MasterCard to provide payment processing support.
"Simplicity, transparency and privacy are at the core of our consumer product development philosophy," said David M. Solomon, chairman and CEO of Goldman Sachs. "We're thrilled to partner with Apple on Apple Card, which helps customers take control of their financial lives."
"We are excited to be the global payments network for Apple Card, providing customers with fast and secure transactions around the world," said Ajay Banga, president and CEO of Mastercard.