A UFO painted on the wall of a 17th century church in Romania is amazing visitors. We mostly think of unidentified flying objects as a fairly modern phenomenon, perhaps emerging as a popular theme from the middle of the last century.
However, in an old church in Sighisoara, a medieval city on the Târnava Mare River in the historic region of Transylvania, a UFO-like object can be clearly seen painted on one of the walls.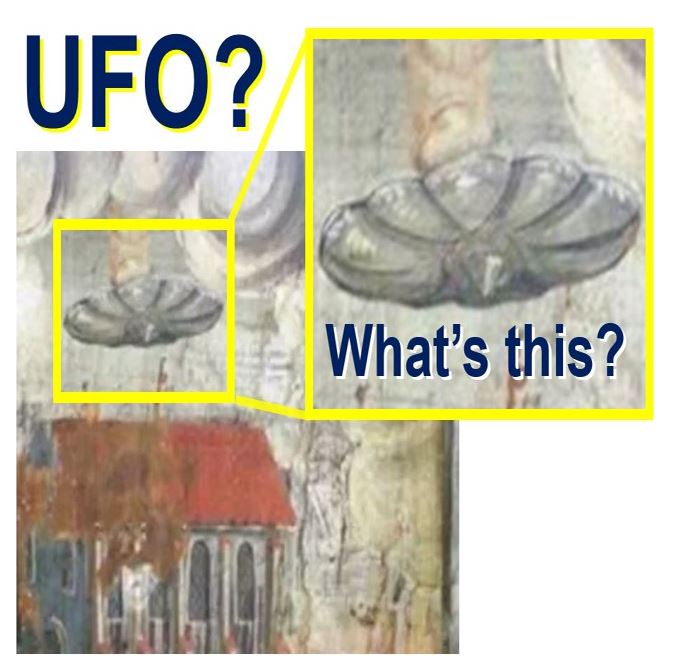 What do you think – a UFO, a plant, perhaps a fruit? (Image: agerpres.ro)
The building, located just outside the city, started off as a 13th century Monastery Church. It then burnt down and was rebuilt in the 17th century – that was when a series of new paintings were added to the church, including the one with the enigmatic UFO.
---
---
AGERPRES, Romania's national news agency, quoted Nicolae Tescula, the manager of the History Museum in Sighisoara, as saying:
"The church is Evangelical and the image has a secondary role or is less representative. Indeed, there is a painting in the sacristy of the church with a religious scene that represents a cloud – perhaps Elijah's ascension to Heaven – which looks like a dome, but can lead to a more modern representation that might make us think of a UFO."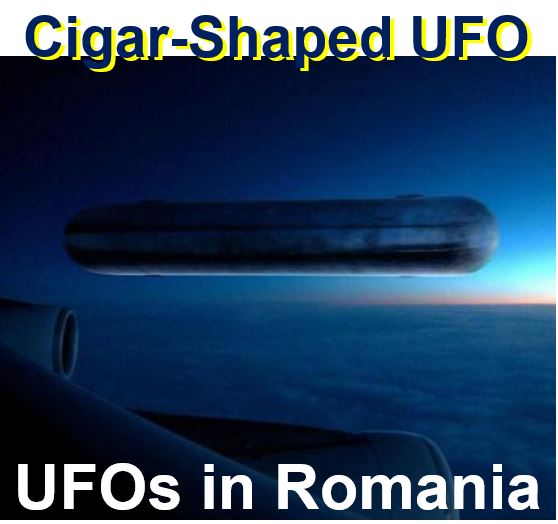 This picture of a cigar-shaped UFO was captured by a passenger on an airplane and posted on UFO's in Romania's Facebook page. (Image: facebook.com)
Tescula commented that many visitors, when they see it, are convinced the artist was depicting a UFO. However, he added that like any painting, people can interpret them in many different ways.
UFOs in Romania
Romania is a well known region of the world for UFO sightings. There is a Facebook page called UFOs in Romania, full of accounts of alleged sightings and alien encounters.
---
---
The Hoia Baciu forest, sometimes referred to as the Bermuda Triangle of Transylvania, has an incredible number of reported sightings and other explainable encounters, several of them with ghosts. According to The Sun, the place is so terrifying that many locals are too frightened to go there at night.
Some images of UFOs from Romania are quite spectacular. However, beware, that part of the world is also famous for its elaborate hoaxes!
Video – UFO in Romania on Google Earth
In this video, Scott Waring shows us what he thinks is a UFO on Google Earth, in a remote part of Romania.