The EU's Advocate General Niilo Jääskinen has recommended that the court should uphold the cap on bankers' bonuses following a complaint by the United Kingdom.
According to EU law, banking executive bonuses are limited to their fixed pay, or double that level following shareholder approval. The rule was introduced following the global financial crisis in order to curb excessive risk-taking.
Mr. Jääskinen, an adviser to the court, believes the current bonus cap does not restrict how much bankers may be paid.
Although the opinion of the Advocate General is not binding, the court tends to abide by it in the majority of cases.
In a statement issued on Thursday, the European Court of Justice said:
"In his Opinion today, the Advocate Genera Niilo Jääskinen suggests that all the UK's please should be rejected and that the Court of Justice dismiss the action."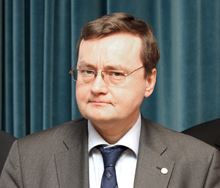 Advocate General Jääskinen says he finds no legitimate grounds for the UK's claim.
The UK Treasury had argued that limiting the cap on bonuses will force banks to raise basic pay, which will then make it much harder for them to reduce costs later on.
London is by far Europe's leading financial center. Rival hubs in New York, Tokyo, Hong Kong and elsewhere do not have such bonus regulations. The UK government says that the EU rule places London at a disadvantage in the world stage.
The Bank of England supports the UK Treasury's legal fight. Andrew Baily, head of the Prudential Regulation Authority, part of the BoE, says the cap is "the wrong policy".
Mr. Jääskinen's opinion is a major setback for Chancellor George Osborne, and a blessing for anti-EU campaigners who argue that rules from Brussels are causing the Eurozone's current economic problems and undermine the UK's ability to thrive.