Royal Bank of Scotland plc (RBS) was fined £56 million by the Financial Conduct Authority and the Prudential Regulation Authority for a software defect that left millions of customers in the UK, Ireland and abroad without access to their accounts.
Customers of RBS, Ulster Bank and NatWest were unable to access money, get into their online accounts, or carry out transactions after a software upgrade went wrong in 2012.
RBS was fined £42 million by the Financial Conduct Authority (FCA) and £14 million by the Prudential Regulation Authority (PRA).
According to RBS Chairman Philip Hamton, the IT failure revealed "unacceptable weaknesses" in the bank's system and caused considerable stress to many of its customers. On behalf of the company, he apologized on Thursday to all customers in the United Kingdom and Ireland who were let down in 2012.
"I am confident that the progress we have made – in increasing the resilience of our I.T. systems through the additional investment of hundreds of millions of pounds and the enhancement of our control structures – has made RBS better able to provide the service our customers expect and deserve."
"I am also pleased that the regulator acknowledged the steps we took at the time to provide redress to anyone who had lost out as a result of our mistakes."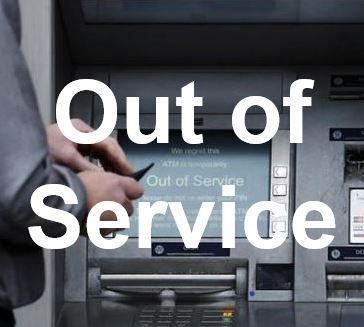 Millions of customers were left stranded at home and abroad.
According to the PRA and FCA, RBS has aleady paid £70.3 million to UK customers and an additional £460,000 to non-customer firms and individuals.
The 2012 software glitch
The IT breakdown started on June 19th 2012 and affected the computer systems of RBS, Ulster Bank and NatWest. The bank had applied an update to its payment processing software. An investigation later found that the glitch had been caused by RBS technical staff.
The corrupted software disrupted customers' payments, wages and virtually all other types of transactions. Millions were left unable to use ATMs or see their account details. Many had to pay late-payment penalties for bills because they could not process transactions.
Customers who were overseas were unable to get money from ATMs or use their credit and debit cards. There were also delays in the completion of new home purchases.
Irish lawmakers said over 30,000 social welfare recipients were affected. Ulster Bank was criticized by the Irish press for initially downplaying the seriousness of the problem.
RBS is likely to face a fine from the Central Bank of Ireland in relation to the same IT failure.