Businesses in Britain need to have "barrier-free" access to markets across the European Union (EU) after the UK leaves the bloc, the Confederation of British Industry (CBI) warned in a recent report.
In an analysis report titled 'Making a Success of Brexit' the CBI said that its consultation shows that the UK's new relationship with the EU needs to be tariff-free, with minimal non-tariff barriers across every sector.
The CBI stressed the importance of a tariff-free relationship given that the EU is currently more important than any other international market for every major sector of the UK economy.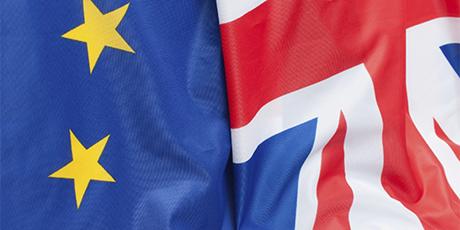 The report highlights the views of the UK business community after "thousands of conversations" with companies of all sizes and sectors and stressed the need to avoid cliff edge changes that could cause disruption to supply chains and trade.
The business lobby group outlined six common principles as business priorities:
A barrier-free relationship with our largest, closest and most important trading partner

A clear plan for regulation that gives certainty in the short-term, and in the long-term balances influence, access and opportunity

A migration system which allows businesses to access the skills and labour they need to deliver growth

A renewed focus on global economic relationships, with the business community at their heart

An approach that protects the social and economic benefits of EU funding

A smooth exit from the EU, avoiding a cliff-edge that causes disruption
Carolyn Fairbairn, CBI Director-General, said:
"Businesses in every corner of the UK are rolling up their sleeves as they prepare for life outside the EU and are committed to making it a success. Leaving the EU will be a highly complex process, and all sectors of the economy are making their priorities clear in order to get it right. The Government will need to take a 'whole economy' approach to avoid leaving sectors behind."
---
---
Fairbairn added:
"While each sector has issues specific to them, there are many crossovers and common principles that unite them, for example the need to avoid cliff edge changes that cause disruption to supply chains and trade.
"Where companies differ is how they prioritise these issues and the contrasting emphasis they place on trade, migration and regulation. To make a success of Brexit for the whole economy, Government needs to work through all these issues, as well as seize the opportunities afforded by a new focus on the UK's global economic relationships.
"From aviation and chemicals to life sciences and agriculture, firms of all sizes will want to understand how easy it will be for them to trade in the future with the EU which remains the biggest market for British businesses. They need to know what rules they will be working by and how they can still secure access to skilled workers and labour, where shortages already exist."