Car production in the UK is booming, with output up for a 12th consecutive month, according to recent figures released by the Society of Motor Manufacturers and Traders (SMMT).
In July, British car production rose 7.6 percent compared to the same month last year – a total of 126,566 vehicles were built. This follows a 10.4 percent increase in June.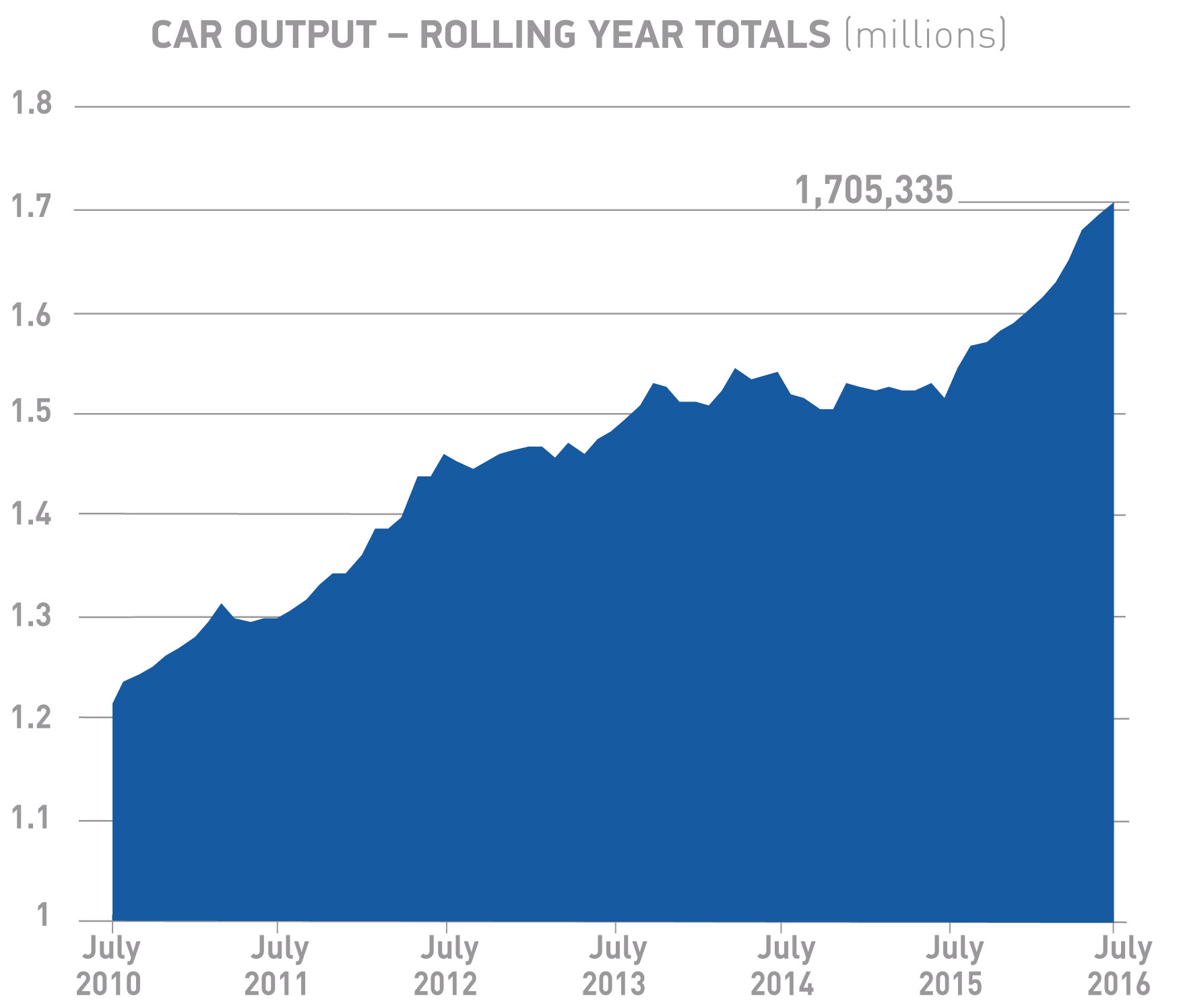 A total 1,023,723 vehicles have been produced in Britain in the first seven months of the year – the first time car production topped one million in July since 2004.
The increase in output in July was driven by a 14.1 percent jump in domestic demand and a 6 percent rise in international demand.
"UK car production in 2016 is booming, with new British-built models in demand across the world. Manufacturers have invested billions to develop exciting new models and produce them competitively here in the UK," said the SMMT's Mike Hawes.
According to the SMMT, over three quarters of vehicles built in Britain this year are destined for overseas markets, a 77.8% share of total production volumes.
Hawes added that is vital for the sector that Britain continues to show the world that it is "open for business".
"Future success will depend on continued new car demand and attracting the next wave of investment so Britain must demonstrate it remains competitive and open for business," Hawes said.
---
---
Business and Energy Secretary Greg Clark commented: "Our automotive sector continues to go from strength to strength thanks to our highly-skilled workforce and long-term investment in new technology and innovation.
"This Government's comprehensive industrial strategy will build on that success, ensuring that we have the right infrastructure, skills and support in place for our world-leading industries as well as support for new emerging sectors to flourish."