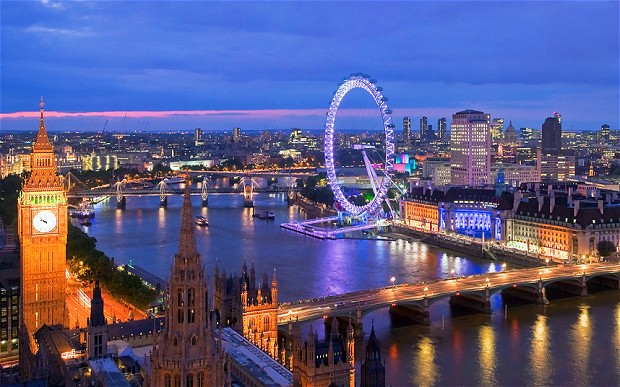 UK economic growth slowed down as manufacturing and construction sectors contracted the most in three years.
Gross domestic product expanded 0.5 percent between July and September from 0.7 percent in the previous quarter.
Analysts had forecast growth of 0.6%.
The Office for National Statistics said that construction contracted 2.2 percent and manufacturing shrank 0.3 percent. Overall production growth fell to 0.3 percent from 0.7 percent.
Chris Williamson, chief economist at research firm Markit, said: "The slowdown is being led by the manufacturing sector, which is seeing a renewed recession as output has now fallen for three consecutive quarters, suffering a 0.3% decline in the three months to September,"
"Manufacturing output has so far fallen 0.9% this year. Producers are struggling as weak demand in many overseas markets, notably China and other emerging nations, is being exacerbated by the appreciation of sterling."
The ONS said that the decline in construction could have been affected by particularly wet weather in August.
The data also suggests that the UK is being affected by lacklustre growth in emerging markets.
Chancellor of the Exchequer George Osborne said that it shows the country faces global risks.
Osborne said in a tweet: "GDP is 0.5%. UK continues to outperform other major economies. But global risks mean we go on with tough decisions to live within our means."
Annual growth this year is still forecast to be 2.4%.
John Hawksworth, chief economist at accountants PwC, said: "Overall, the picture of a steady recovery in the UK economy continues and we would now expect GDP growth of around 2.4% for the year as a whole,"