The UK government is extending its scheme to subsidise purchases of hybrid and electric vehicles until at least March 2018.
Hybrid cars use both electricity and fossil fuels as their source of power.
The Department for Transport announced that the 'The Plug-In Car Grant' will continue for two at least more years, adding that more than 100,000 people are expected to benefit over the coming years – twice the number who have already claimed the grant since 2011.
A grant is an amount of money awarded to a project or specific purpose by the government, local authority, charity, company or individual. Unlike a loan, the money does not have to be paid back.
The extension of the grant will continue to encourage consumers to buy ultra-low emission vehicles (ULEVs). The UK is now the biggest ULEV market in the EU, and the fourth largest in the world.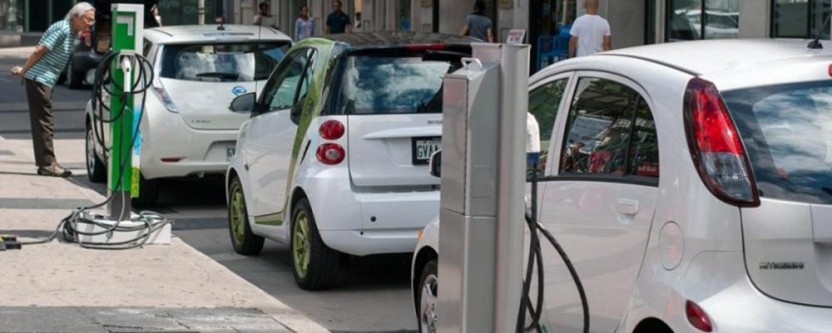 However, the Department for Transport said that there will be some changes to how the grants will work, with the introduction of three vehicle categories with two different rates.
'Category 1' vehicles with a zero emission range of over 70 miles will benefit from a grant of £4500. 'Category 2 and 3' vehicles with a shorter zero emission range – such as plug-in hybrid vehicles with a petrol or diesel engine – will receive £2500. It should be noted that Category 2 and 3 vehicles that cost over £60,000 will not be eligible for the grant.
---
---
Transport Minister Andrew Jones said:
"The UK is a world leader in the uptake of low emission vehicles and the plug-in car grant has been key to that success. Extending the grant in a sustainable way ensures more than 100,000 people will benefit from financial support when purchasing these cheap-to-run and green cars.
"We are determined to keep Britain at the forefront of the technology, increasing our support for plug-in vehicles to £600 million over the next 5 years to cut emissions, create jobs and support our cutting-edge industries."
---
---
Jim Wright, Nissan GB Managing Director, commented:
"Today's decision by government has reaffirmed their commitment to the uptake of ultra-low emission vehicles. With government support and Nissan's investment of over £420 million into electric vehicles in the UK, our British made Nissan LEAF has increased in popularity with many UK customers already enjoying the benefits of zero emission and low cost driving.
"This announcement, together with ongoing infrastructure developments, should see the growth and wider deployment of this technology continue."