Britain is facing 3 months of storms with strong winds, heavy rains, and plummeting temperatures, says a Met Office report intended just for local council and emergency service personnel reading, and not members of the general public. The unusually mild weather we have had so far in November will change dramatically, the report warns.
According to British tabloid newspaper The Sun, the report we were not supposed to see warns of rainfall reaching 1.5 feet, plus gale force winds, and temperatures plunging to -14 °C (6.8 °F) early in 2016.
There are fears the 2013 storms and floods which killed 17 people will make a comeback, and possibly with more force and longer duration this time.
Relentless storms over a 3-month period will significantly erode many parts of Britain's coast.
The Sun quotes authors of the Met Office report, who wrote:
"The risk of spells of windy or stormy weather is greater than usual. There is a clear shift towards above-average rainfall."
---
---
El Niño effect worse ever
According to the authors, El Niño – the effect from a band of warm water that develops in a tropical part of the Pacific Ocean and influences weather patterns globally – could be the biggest since records began 144 years ago, resulting in a significantly higher risk of flooding.
In an interview with UK broadsheet newspaper The Independent, Met Office climate modeler, Jeff Knight, said:
"In Britain, the impact of El Nino is nowhere near as marked as in other parts of the world. But it does tip the balance a little bit more in favour of wet and windy weather. It makes it more probable."
The Met Office predicts that the north of England will be the worst affected. So far, the Met Office has issued 23 flood alerts and 3 flood warnings in the area.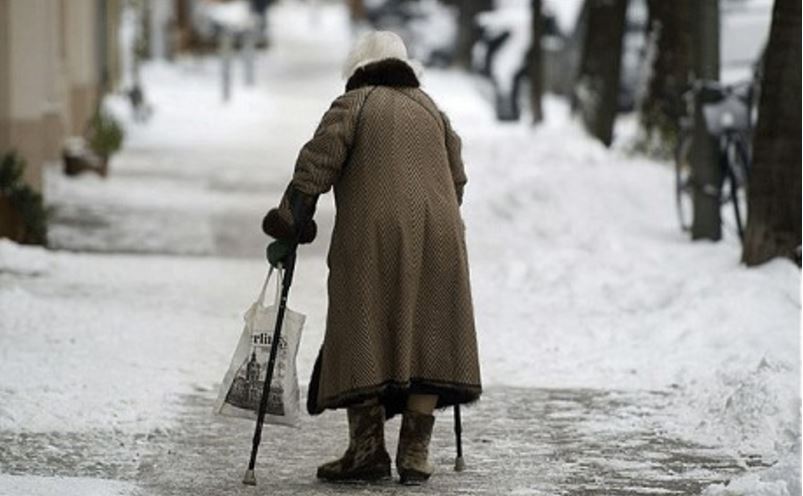 Plunging temperatures will make life extremely difficult for vulnerable people.
High waves caused by strong winds may not only disrupt bridge crossings and ferry schedules, but also accelerate the erosion of several coastal areas of the UK. The National Trust today warned of serious consequences ahead if the Government does not take urgent action now to protect the nation's coastline.
Cllr Peter Box, a transport spokesperson for the Local Government Association, said:
"Highway teams will constantly be monitoring latest weather reports to stay one step ahead."
Global mean temperature hits new level
Met Office data for this year so far shows that the global mean temperature at the Earth's surface is about to reach 1 °C higher than it was before the industrial revolution.
This represents a worrying marker as our planet continues to warm due to human activity.
Stephen Belcher, Director of the Met Office Hadley Centre, said:
"We have seen a strong El Niño develop in the Tropical Pacific this year and that will have had some impact on this year's global temperature."
"We've had similar natural events in the past, yet this is the first time we're set to reach the 1 °C marker and it's clear that it is human influence driving our modern climate into uncharted territory."
Peter Stott, Head of Climate Monitoring and Attribution at the Met Office, said:
"This year marks an important first but that doesn't necessarily mean every year from now on will be a degree or more above pre-industrial levels, as natural variability will still play a role in determining the temperature in any given year."
"As the world continues to warm in the coming decades, however, we will see more and more years passing the 1 degree marker – eventually it will become the norm."
Met Office Video – What is El Niño?
This Met Office animated video explains what El Niño is and how it affects weather around the world.