UK House prices are forecast to drop over the next three months following the Brexit vote, according to a survey conducted by the Royal Institution of Charted Surveyors (RICS).
Demand for homes plunged to an eight-year low and there has been a steep decline the number of homes put up for sale after the UK voted to leave the European Union on June 23.
A net balance of 45% more property brokers reported a drop in homes being listed during June, the steepest decline recorded by RICS, while 36% more RICS members reported a drop in new buyer inquiries rather than an increase, the most negative reading in eight years.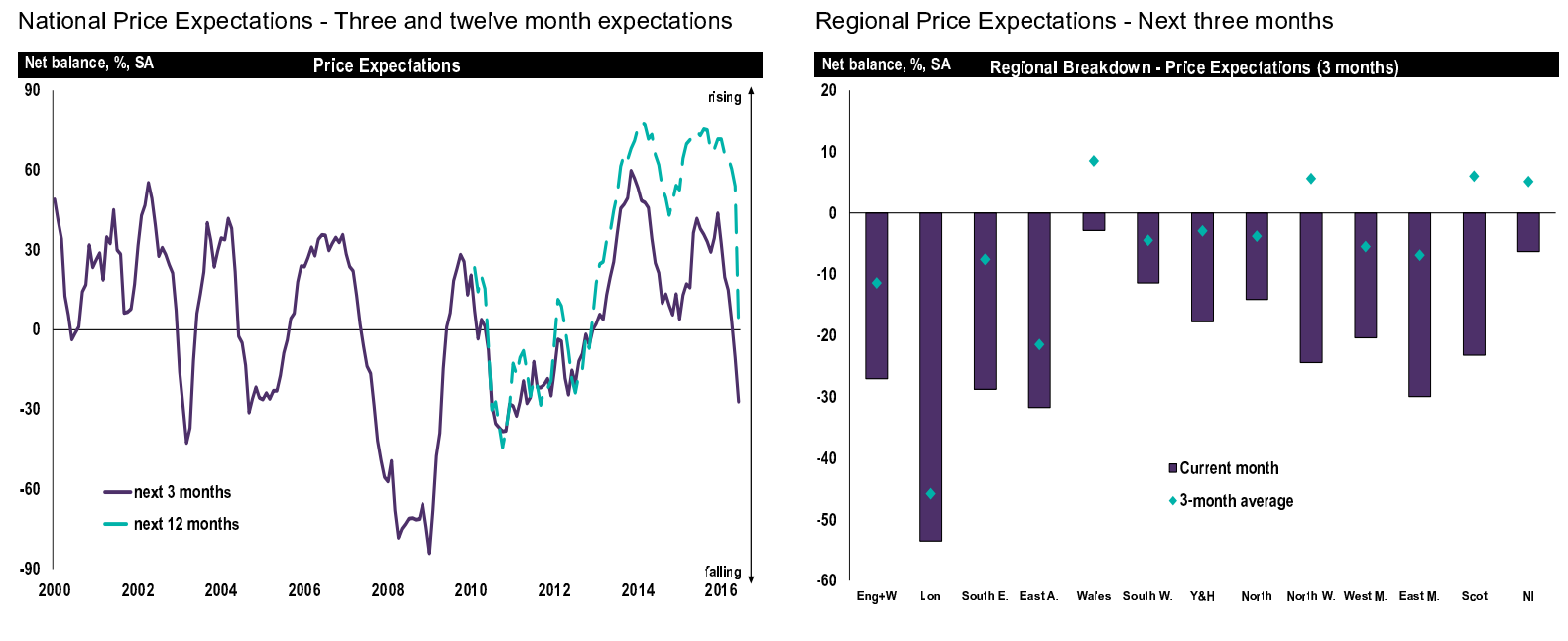 The RICS report is the first significant survey to evaluate the impact of Brexit on the housing market.
The report said that uncertainty after the referendum "was the primary driver of the slump."
UK House prices continue to rise, however, the pace of growth has cooled. Brokers surveyed after the EU referendum result expect house prices to grow by just 14% over the next five years, down from 22% price growth expected in May. 16% more respondents reported having seen UK house prices rise rather than fall.
The RICS report said: "Looking further ahead over the next 12 months, sales expectations have turned negative for the first time in four years with 12% more contributors expecting transactions to fall rather than rise."
---
---
Simon Rubinsohn, Rics chief economist, said: "Big events such as elections typically do unsettle markets, so it is no surprise that the EU referendum has been associated with a downturn in activity.
"However, even without the build-up to the vote and subsequent decision in favour of Brexit, it is likely that the housing numbers would have slowed during the second quarter of the year.
"Rics data does suggest that the dip in activity will persist over the coming months, but the critical influence looking further ahead is how the economy performs in the wake of the uncertainty triggered by the vote to leave."
Only time will tell what impact the Brexit has had on UK house prices.