The Bank of England surprised markets today by announcing that it has kept its key interest rate unchanged at 0.5%.
Markets had priced in an 80% chance of the BoE cutting rates.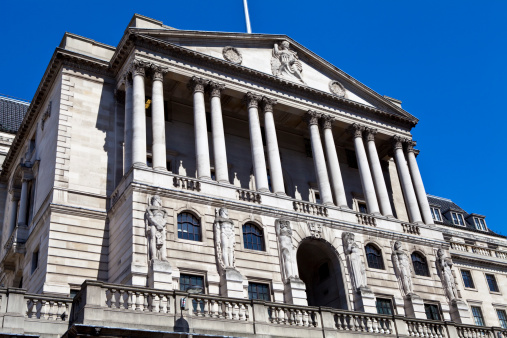 The Monetary Policy Committee voted by a majority of 8-1 to maintain the Bank Rate and voted unanimously to keep the stock of purchased assets financed by the issuance of central bank reserves at £375 billion.
Minutes of the meeting revealed most members expect a rate cut to come in August.
The MPC is "committed to taking whatever action is needed to support growth and to return inflation to the target over an appropriate horizon. To that end, most members of the Committee expect monetary policy to be loosened in August," the BoE said in a statement.
"The Committee discussed various easing options and combinations thereof. The exact extent of any additional stimulus measures will be based on the Committee's updated forecast, and their composition will take account of any interactions with the financial system."
---
---
UK economic activity "likely to weaken in the near term"
The bank said: "Official data on economic activity covering the period since the referendum are not yet available.
However, there are preliminary signs that the result has affected sentiment among households and companies, with sharp falls in some measures of business and consumer confidence.
"Early indications from surveys and from contacts of the Bank's Agents suggest that some businesses are beginning to delay investment projects and postpone recruitment decisions.
"Regarding the housing market, survey data point to a significant weakening in expected activity. Taken together, these indicators suggest economic activity is likely to weaken in the near term."
"The Committee will consider over the coming period how the outlook for the economy has changed in light of the referendum result and will publish its new forecast in its forthcoming Inflation Report on 4 August."
The pound sterling surged following the BoE's decision while the FTSE 100 and FTSE 250 share indexes both fell.