The pound sterling dropped from a two-week high against the dollar on Friday following better-than-expected data from the US and comments by the Bank of England's chief economist stating that the UK needs "muscular" stimulus to boost the economy.
After the BoE's Andrew Haldane's first speech since the Brexit vote last month the pound dropped by almost a cent against the dollar and continued to drop throughout the day after reports of robust US retail sales.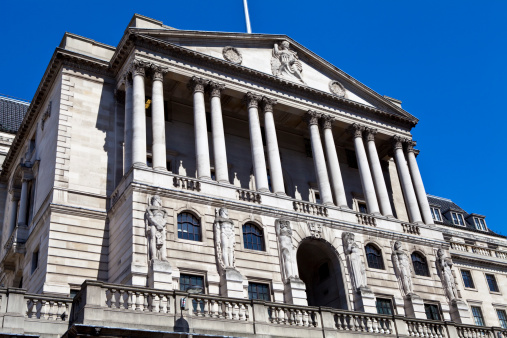 For the week as a whole the sterling recorded its biggest gain in over four months, up 2 percent against the dollar after the BoE decided to keep rates unchanged at 0.5 percent and the appointment of Theresa May as the new British Prime Minister.
Valentin Marinov, Head of G10 FX research at Credit Agricole in London, was quoted by Reuters as saying:
"We think that extremely short positioning is going to play the dominant role in the next few weeks.
"Unless the data turns very, very weak in the coming weeks there is scope for further consolidation."
---
---
FTSE 100 gained 0.22% while FTSE 250 dropped 0.36% on Friday
The FTSE 100 only gained 15 points, or 0.22%, closing at 6,669.24, while the broader, more UK-focused FTSE 250 index was down 60.77 points, or 0.36%, closing at 16,727.27.