According to official figures released by the Office for National Statistics, construction output in the UK dropped 2.1% in May compared with the previous month.
The decline in May follows the 2.8% increase in construction activity recorded in April and was well below economists' forecasts of a 1.2% contraction.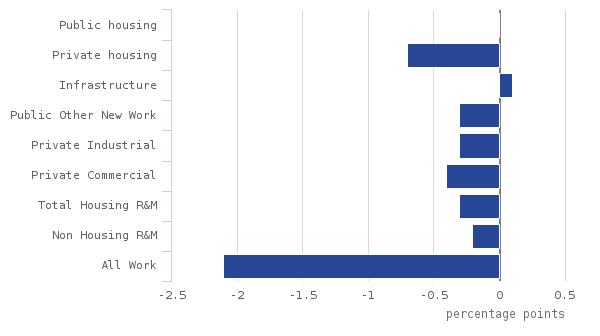 Compared with May 2015, output in the construction industry decreased by 1.9%.
The main contribution to the decrease came from private new housing.
Housing construction output dropped 3.2% in May – the biggest decline since February 2014.
"The fall in May 2016, taken together with the strength of April's figures, continues a longer trend of broadly flat output growth since the start of 2015," the ONS said.
"In May 2016, total new housing decreased by 3.2% compared with April 2016, with both public and private new housing falling by 0.6% and 3.5% respectively. This is the third consecutive period of month-on-month falls in total new housing.
"Looking at the year-on-year picture, there was no growth in total housing when compared with May 2015. There was an increase of 3.7% in private new housing,offset by a fall of 18.9% in public new housing."
Howard Archer, chief UK and European economist at IHS Markit was quoted by the BBC as saying the construction data showed the sector was "hit appreciably by increased caution among clients as the run-up to the referendum on EU membership magnified UK and global economic uncertainties".
He added: "This immediately raises serious concerns as to just how much the construction sector will be hampered by the Brexit vote."