All members of the Bank of England's Monetary Policy Committee voted to keep interest rates at 0.5 percent on July 8, including Martin Weale and Ian McCafferty (the two of the most hawkish members) who had previously called for a rate increase.
The minutes said: "For all MPC members, the policy decision this month was clear cut."
However, the votes were cast only three days the Greek public voted against a bailout deal with its creditors.
Since the MPC members voted two weeks ago the crisis in Greek has cooled – the country decided to negotiate a new bailout with its creditors.
The BoE governor's speech last week 
On July 16, BoE governor Mark Carney said in a speech at the Lincoln Cathedral:
"In the current circumstances there is no need to wait to raise rates because of a risk management approach and run the risk of inflation overshooting target."
"It would not seem unreasonable to me to expect that once normalisation begins, interest rate increases would proceed slowly and rise to a level in the medium term that is perhaps about half as high as historical averages," he added.
Mark Carney said that the UK should begin increasing rates to cool economic growth and prevent inflation climbing above target rate of 2%.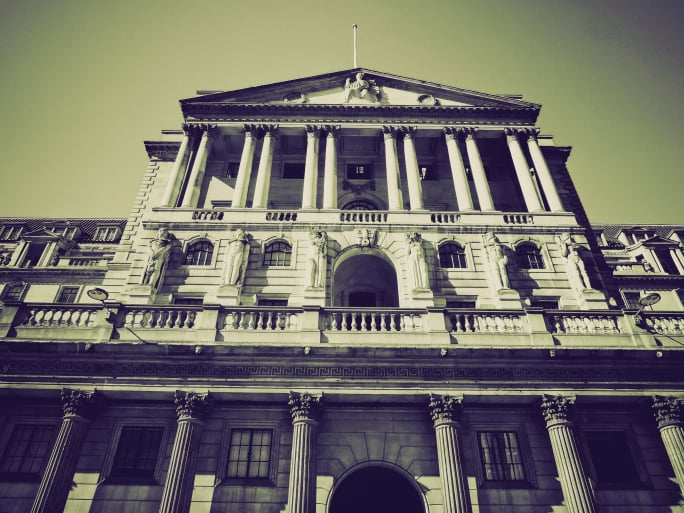 It looks as though the BoE will begin increasing rates in the near future.
The Institute of Directors says BoE should begin raising rates now
The Institute of Directors has called for the central bank to increase rates, claiming that the economy is already in a position for a hike.
James Sproule, the Institute's chief economist, said:
"With the UK leading the G7 in terms of growth, and unemployment low and wages rising at their fastest rate since before the crash, our economy is well-placed to start bringing interest rates back to a more normal level."
"Inflation may be hovering around zero, but for monetary policy to be effective, interest rates need to be at a level where they can, if needed, stimulate the economy. The longer interest rates languish at a historic low, the harder it will be for Mark Carney to raise them 'slowly and gradually'. The earlier the process of normalising rates starts, the smoother the course will be."
David Miles, who used to be at the forefront of economic stimulus, similarly said that waiting too long to increase rates could be a mistake for the economy.
One third of UK households expect a rate hike in the next six months
Chris Williamson, chief economist at Markit, the financial data provider, said that Carney's speech made the public more aware of the possibility that interest rates will begin to climb up by spring of 2016.
Williamson said, siting Markit's latest household finance index:
"Households have already started to adjust to the reality of rate hikes drawing nearer, mentally at least. The survey showed one in three households expect the Bank to starting hiking in the next six months picked up to 34%, up from one in four in June."