The UK government unveiled plans to ensure that 30% of the country's electricity comes from offshore wind farms by 2030 under a new joint government-industry Offshore Wind Sector Deal.
Offshore wind generated 6.2% of Britain's electricity in 2017. That figure is expected to rise to 10% by 2020. Under the new deal, offshore wind could account for almost a third of Britain's energy within a decade.
The deal is slated to create thousands of high-quality jobs across the UK, bolster the country's supply chain and boost exports.
Offshore wind has become a very attractive form of power generation as economies of scale and installation learnings have sliced costs. The cost of new offshore wind contracts has dropped by more than 50% over the last two years.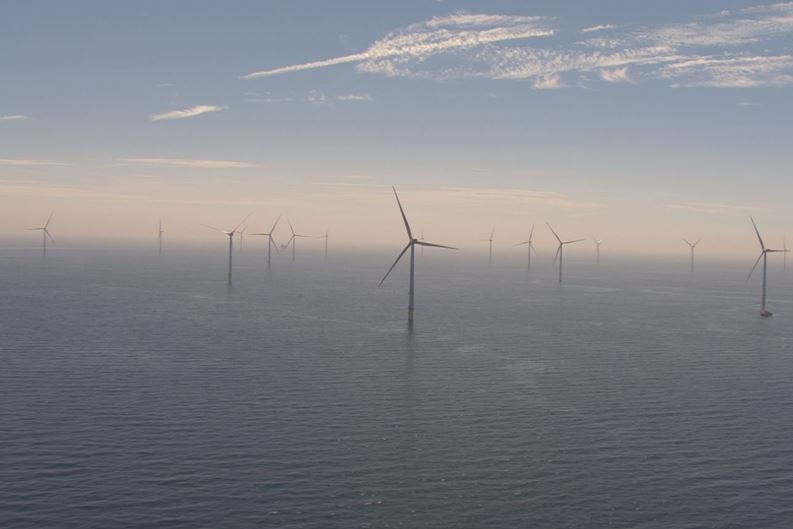 "The move to a cleaner, greener economy is outlined in our modern Industrial Strategy as one of the greatest economic opportunities of our time," said Energy and Clean Growth Minister Claire Perry. "Working with the offshore wind industry, I want to ensure that women and young people benefit from this sea-change.
According to a press release published by the UK Department for Business, Energy and Industrial Strategy (BEIS), the deal will:
Increase the sector target for the amount of UK content in homegrown offshore wind projects to 60%, ensuring that "the £557 million pledged by the government in July 2018 for further clean power auctions over the next ten years will directly benefit local communities from Wick to the Isle of Wight."

Include a new £250 million Offshore Wind Growth Partnership to develop the UK supply chain as global exports are set to increase fivefold to £2.6 billion by 2030.

Boost global exports fivefold to £2.6 billion per year by 2030.

Cut the cost of projects in the 2020s and overall system costs, "so projects commissioning in 2030 will cost consumers less as we move towards a subsidy free world."

See the Crown Estate & Crown Estate Scotland release new seabed land from 2019 for new offshore wind developments.
"This new Sector Deal will drive a surge in the clean, green offshore wind revolution that is powering homes and businesses across the UK, bringing investment into coastal communities and ensuring we maintain our position as global leaders in this growing sector," said Claire Perry.
"By 2030 a third of our electricity will come from offshore wind, generating thousands of high-quality jobs across the UK, a strong UK supply chain, and a fivefold increase in exports. This is our modern Industrial Strategy in action."
New govt-industry Offshore Wind Sector Deal to make the UK a global leader in renewables with more investment potential than any other country in the world, as part of our modern #IndustrialStrategy https://t.co/s50D3tcsJu 🌊🌬️#CleanGrowth pic.twitter.com/hUBabgHyXD

— Dept for BEIS (@beisgovuk) March 7, 2019
The deal will create a global offshore wind market set to be worth £30 billion a year by 2030
Commenting on the launch of the deal, Energy UK's chief executive, Lawrence Slade, said:
"Today's sector deal, and continued investment from industry, will create a global offshore wind market set to be worth £30 billion a year by 2030 and further cement the UK's position as a world-leader in offshore wind.
"The offshore wind industry has been a great success story for the UK bringing thousands of skilled jobs and billions in investment, while delivering clean energy at an ever-falling cost to customers. As we rise to meet the future challenges of tackling climate change, this sector deal and a continued commitment from government, will ensure a strong future for renewables as we decarbonise and deliver the Industrial Strategy."