The UK skills shortage problem continues to grow. A new report showed that vacancies in British companies increased at the strongest pace since 1998, but the number of people taken on slowed down, suggesting that it is either becoming harder to find the right people, confidence is waning, or both.
The Recruitment and Employment Confederation (REC) and KPMG Report on Jobs, published on September 5, showed that wage growth for employees starting new permanent jobs edged down slightly for the second consecutive month, but remained almost at a record high.
Temporary staff pay also increased strongly, reaching a record high.
Job vacancy growth was seen in both the public and private sectors, with the latter recording sharper growth.
Shortage of permanent candidates
There was a further fall in the availability of staff to fill jobs in August. The report authors commented that permanent candidates, particularly, were in very short supply.
In August, demand increased in all nine permanent staff categories monitored by the survey, with the strongest expansion of vacancies for engineering workers, and the smallest gains in hotel & catering positions.
The most sought-after workers for temporary positions were in the Nursing/Medical/Care sector, followed closely by Engineering. Slowest growth was seen for temporary Executive/Professional employees.
Bernard Brown, Partner and Head of Business Services at KPMG, commented that the survey showed that things are not quite "ship shape" for British business. Even though more jobs were offered in August, the rate of growth eased compared to the previous month, which could be seasonally related, he adds.
However, Mr. Brown wonders whether confidence expressed earlier this year may be reaching a peak, especially after manufacturing output data also showed slower growth.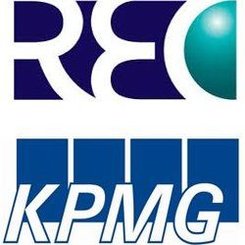 "The problem is exacerbated by the fact that employers still cannot find staff with the right skill set. Their desperation to fill recruitment holes is leading to continued wage growth, which is creating a market that is both unsustainable and unrealistic."
"With vacancy growth reaching its highest since the survey began, I believe that the nervousness in the marketplace is more about the consequences of investing in the wrong people, than it is about spending money in an attempt to recruit the best talent. It's a conundrum British business will have to solve quickly because if the job market stagnates the wider impact on performance will end up harming productivity."
A good month for job seekers
Kevin Green, CEO of the Recruitment and Employment Confederation, said August was another good month for people looking for jobs, as vacancies increased across all regions and sectors, including engineering, IT and construction.
"The jobs market is often criticized for being London-centric, but our data show that rates of growth for both permanent starting salaries and temp pay rates are faster in the South, Midlands and North this month. Recruiters tell us that the driver behind this increase is the competition to attract and retain the skilled people outside London."
Despite a rise in immigration numbers, it has evidently had very little impact on the jobs market, Mr. Green pointed out. With an increasing UK skills shortage problem, lawmakers from all parties need to concentrate on making sure that the country's visa and immigration regime is there to support British businesses, he said.