The Export-Import Bank of the United States, the country's official export credit agency whose aim is to make sure American companies of all sizes have access to financing for exports, has until September 30 before its charter expires. Unless the government agrees on an extension, it will cease to exist.
The US Congress will probably move quickly next week to approve temporary funding to keep government agencies going until the end of the year. However, a plan to extend the Import-Export Bank's charter has proven more challenging.
On Monday, US lawmakers come back to work after a 5-week break. Their top priority will be making sure the federal government has enough money to function after the end of the fiscal year, i.e. September 30.
According to House Republican aides, lawmakers are likely to vote within the next seven days to keep funding at current levels . They also expect the Export-Import Bank (Ex-Im) will be given a few more month's grace.
Conservatives want Ex-Imp Bank gone
The problem is the Republican Party's more conservative members, led by Jeb Hensarling (R., Tex.), Chairman of House Financial Services, and House Majority Leader, Kevin McCarthy (R., Calif.) who want to let the Ex-Im Bank die.
There is no doubt that neither party wants to see a repeat of the 16-day shut down last year, which infuriated voters and gave Congress a bad name both at home and abroad. However, keeping government departments open does not necessarily have to include Ex-Im Bank.
House conservatives see the 80-year old institution as government interference in what should be an essentially free market. For them, the bank is a type of "crony capitalism" that stokes corruption and hampers free-market principles by allowing civil servants to dictate who wins and loses. Put simply, they dislike the bank and would prefer to let the charter expire.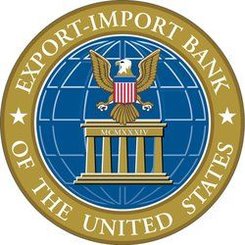 Several other lawmakers from both parties disagree, saying it maintains many middle-class jobs, as well as helping manufacturing remain competitive globally.
Sadly, American politics has become so dysfunctional that anything one party voices the other immediately rejects. Consequently, the number of Democrats supporting the institution has grown.
For GOP leaders the Ex-Im bank dispute is one of several headaches that are making it virtually impossible to unite their party. Rather than using their short time in Washington this month to explain to voters what they stand for and how appealing they are ahead of November's mid-term elections, they risk another eleventh-hour public split.
Rep. Steve Womack (R., Ark.) wonders how his party will be able to deal with other issues in future, such as immigration, if it has such a hard time resolving Ex-Im Bank's fate.
How important is Ex-Im Bank?
Most economists agree that whether or not the Ex-Im Bank survives, it would not make that much of a difference to the US economy.
Why is export insurance and finance not widely available today?
The answer is a simple one. A long time ago the government muscled in and provided it so cheaply that nobody could compete.
There is only one justification today to keep the institution going: "Our competitors do it and if we stopped our exporters would be at a disadvantage."
US July exports hit $198 billion – a record
According to the Bureau of Economic Analysis, the United States exported $198 billions' worth of goods and services in July – a record month.
Ex-Im Bank Chairman and President Fred P. Hochberg said:
"These record-high numbers show that exports stamped 'Made in America' are sought out for their quality, reliability, and innovation. Given a level playing field, U.S. exporters can compete with anyone in the world, and Ex-Im Bank is proud to support American exports, just as they support jobs here at home."
Over the past 12 months the US has exported $2.3 trillion in goods and services, 46.6% more than in 2009. Since 2009, exports have been increasing by an average of 8.7% per year, says Ex-Im Bank.
Video – Why the Ex-Im Bank should go
In this video Rep. Jeb Hensarling (R-Tex.) explains why he thinks Ex-Im Bank's charter should be allowed to expire.