Unity Technologies announced their full support for Microsoft HoloLens, a self-contained holographic computer headset, enabled by Windows 10.
Unity Technologies is the developer of Unity, one of the most popular licensed 3D game engines. It is used in a variety of well known 3D and 2D games, such as Hearthstone: Heroes of Warcraft, Cities: Skylines and Temple Run.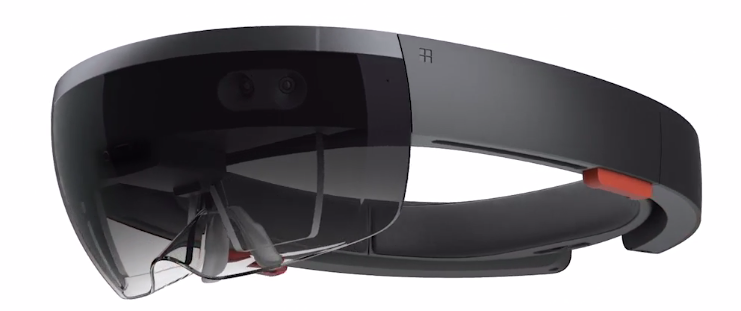 The Microsoft HoloLens.
The augmented reality headset shows holograms that blend with real-life environments and are fully interactive.
Unity said in a blog post:
"This kind of display, untethered to traditional displays like monitors, means a lot more of creative freedom in how we want to create applications to view and interact with information, education, entertainment, creative tools, social networks, and remote healthcare among other things."
All of HoloLens's unique features will be supported by Unity, including spatial mapping, spatial audio, gaze, gesture/voice recognition, and the ability to anchor holographic objects to specific locations in the real world.
The company said:
"This ensures full integration for a seamless and efficient development experience that takes full advantage of the unique features and capabilities of Microsoft HoloLens."
The company said that Unity for HoloLens tools will be "included with Unity Pro and Unity Personal Edition with no additional cost."
---
At Holographic Academy, developers see that the tools are in place to quickly create impactful, holographic experiences with Microsoft HoloLens.
---
"Unity's HoloLens support follows the recent announcement that Microsoft and Unity would be working together to better integrate Unity and Visual Studio. This agreement has an important impact for the many developers new to Unity looking to develop game and non-game applications for HoloLens. Increased discoverability through shared installations and new scripting templates will make creating a new HoloLens project fast and simple."