US consumer spending rose in December amid a rise in wages and disposable income.
According to data from the Bureau of Economic Analysis, personal income rose 0.3% to $50.2 billion in December, while disposable personal income (income available to persons for spending or saving) increased by 0.3% to $43.6 billion and personal consumption expenditures (PCE) rose 0.5% to $63.1 billion.
An economic analysis is the study of issues and topics from the point of view of an economist or statistician.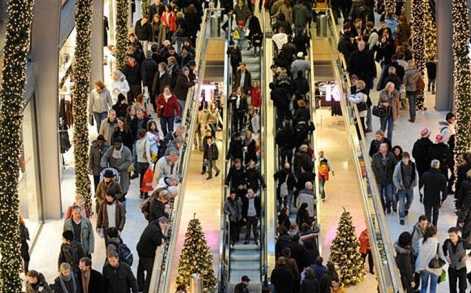 The 0.5% increase in consumer spending in December was the biggest rise in three months, after a 0.2% rise in November, and in line with what economists had forecast.
For the full year, consumer spending rose 3.8% in 2016 after gaining 3.5% in 2015. Personal income rose 3.5% in 2016 compared with an increase of 4.4% in 2015.
The PCE price index, the Federal Reserve's preferred measure of inflation, gained 0.2% in December from November. Excluding food and energy, the PCE price index increased 0.1 percent.
The PCE price index advanced 1.6% in the 12 months through December.
---
---
Although the reading remains below the Federal Reserve's 2% target, economists expect higher energy prices and wage growth to accelerate inflation, which would give the Fed a reason to hike interest rates.
"Inflation will gradually accelerate over the next couple of years due to higher energy prices and stronger wage growth that leads firms to raise prices," PNC Bank economist Gus Faucher told the Wall Street Journal.
Chris Rupkey, chief economist at MUFG Union Bank in New York, was quoted by Reuters as saying:
"Consumers keep on spending to help the economy grow and inflation is stirring. The economy is at full employment. Time for the Fed to hoist sail on interest rates."
In December the Fed raised its benchmark overnight interest rate to a range of 0.50 percent to 0.75 percent. The central bank is forecast to make three rate hikes this year, however, it is not expected to raise rates at its upcoming meeting later this week.