The US dollar surged on Friday on new economic data which revealed a sharp increase in consumer spending last month and a promising increase in underlying inflation.
The dollar index .DXY, a measure of the value of the dollar relative to a basket of foreign currencies, rose 0.8 percent on Friday and reported its best week since November.
The US dollar edged up against the euro for a second week straight, with the EURUSD down to $1.0931 late Friday from $1.1024 on Thursday. The pound traded at a seven year low of $1.3854 late Friday, down from $1.3977 on Thursday.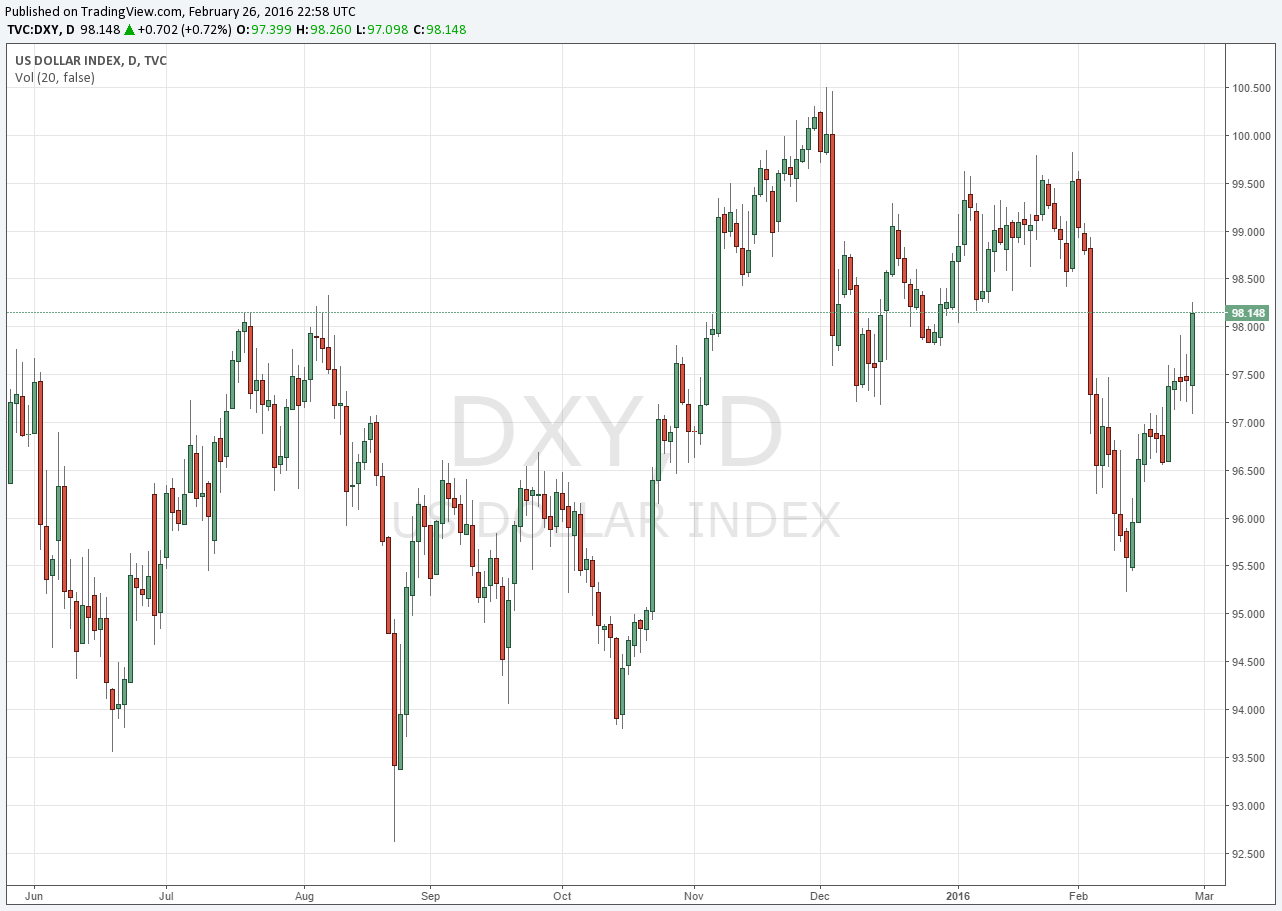 US GDP growth in the fourth quarter was revised higher to a 1.0 percent annual rate.
According to the US Commerce Department, consumer spending increased 0.5 percent, the biggest increase in 10 months, beating what economics polled by Reuters had forecast of a 0.3 percent increase.
The personal consumption expenditures (PCE) price index, which excludes the more volatile and seasonal food and energy prices, rose 1.7 percent in the 12 months through January – the largest rise in a year and a half. The rise in core PCE last month pushed it above the level Fed policymakers expected it to be by year-end.
Omair Sharif, rate sales strategist at SG Americas Securities in New York, was quoted by Reuters as saying:
"It has to make the Fed more confident in their course of action going forward. The bar for rate hikes is relatively low. Unless there are significant further shocks in financial markets, I think we will probably get two or three rate hikes this year."
The Dow Jones industrial average dropped 57.32 points, or 0.34 percent, down to 16,639.97, while the S&P 500 dropped 3.65 points, or 0.19 percent, to 1,948.05.