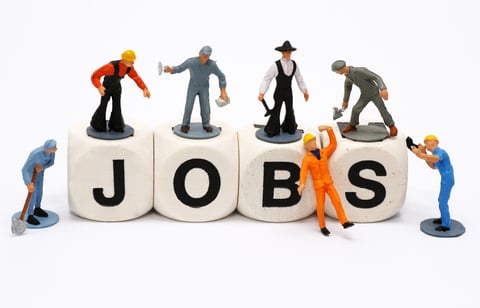 The US economy added a disappointing 130,000 jobs in August, according to the latest official figures.
Economists polled by Reuters had forecast 158,000 job gains in August.
August's job figures were boosted by an increase in federal government employment, largely reflecting the hiring of temporary workers for the 2020 Census.
Private-sector employment was up by 96,000 in August, the weakest increase in many months.
According to the U.S. Bureau of Labor Statistics: 
Health care added 24,000 jobs.
Financial activities employment rose by 15,000.
Employment in professional and business services rose by 37,000.
Social assistance employment rose by 13,000.
Manufacturing added just 3,000 jobs.
Mining employment declined by 6,000.
Retail trade employment declined by 11,000.
Paul Ashworth, chief US economist at Capital Economics, was quoted by The Guardian as saying:
"The 130,000 gain in non-farm payroll employment in August was flattered by the hiring of 25,000 temporary workers to help prepare for next year's census. More generally, there has been a clear slowdown in trend employment growth, particularly in the private sector, with the six-month average monthly gain below 150,000."
Job growth has averaged 158,000 per month thus far this year, below the average monthly gain of 223,000 in 2018.
The unemployment rate remained steady at 3.7% – the lowest rate in nearly fifty years and slightly better than what economists expected. Businesses are still struggling to find workers to fill open positions.
Average hourly earnings growth rose 3.2% from last year.
James Knightley, chief international economist at ING told CNN:
"It may in part be due to the difficulty in finding workers with the right skill sets given unemployment remains just 3.7%.
"However, given creeping caution about the international backdrop and uncertainty on trade, firms may be increasingly cautious about hiring too."