The US Federal Reserve raised interest rates on Wednesday – the second hike in three months – paving the way to a normalisation of rates and putting an end to ultra-low borrowing costs.
The target overnight interest rate has increased by 25 basis points to a range of 0.75 percent to 1.00 percent – the highest level since November 2008.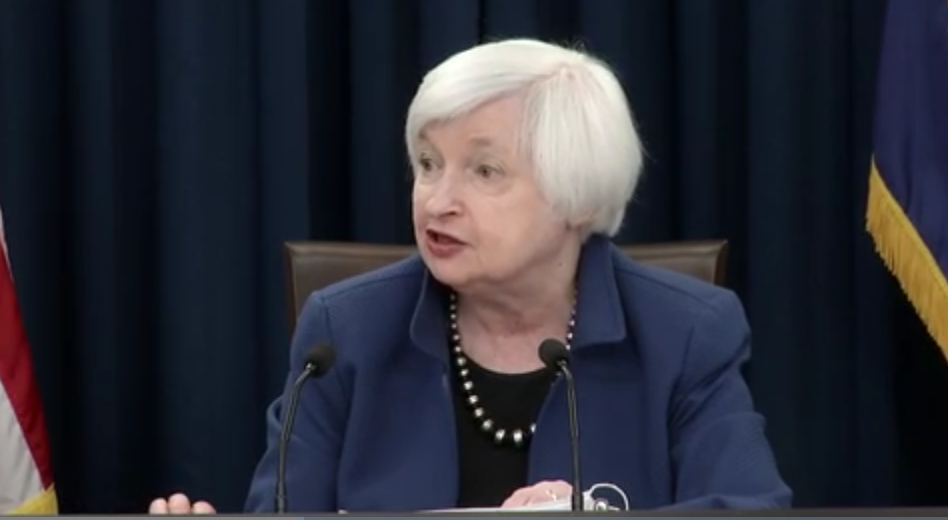 The hike was made on robust job gains and optimism that inflation will soon rise to a level in-line with the central bank's target.
Inflation has increased in recent quarters, moving close to the Committee's 2 percent longer-run objective. Core inflation, which excludes volatile energy and food prices, has been little changed in recent months at around 1-3/4 percent.
The Fed expects core inflation to move up and overall inflation to stabilize around 2 percent over the next couple of years, in line with its longer-run objective.  
The Fed's median projection for growth of inflation-adjusted gross domestic product is 2.1 percent this year and next, edging down to 1.9 percent in 2019, slightly above its estimated longer-run rate.
Interest rate hike appropriate "in light of economy's solid progress"
"The Committee judged that a modest increase in the federal funds rate is appropriate in light of the economy's solid progress toward our goals of maximum employment and price stability.
"Even after this increase, monetary policy remains accommodative, thus supporting some further strengthening in the job market and a sustained return to 2 percent inflation.
"Today's decision also reflects our view that waiting too long to scale back some accommodation could potentially require us to raise rates rapidly sometime – 3 – down the road, which, in turn, could risk disrupting financial markets and pushing the economy into recession."
Yellen added that the central bank continues to expect that the ongoing strength of the US economy will warrant gradual increases in the federal funds rate to achieve and maintain its objectives.
"The median projection for the federal funds rate is 1.4 percent at the end of this year, 2.1 percent at the end of next year, and 3 percent at the end of 2019, in line with its estimated longer-run value," she said.