US retail investors are confident in domestic capital markets, but are becoming more wary of markets overseas, according to the latest Center for Audit Quality's (CAQ) 2015 Main Street Investor Survey. Retail investors are those who invest their own money, rather than other people's or organizations'.
The survey revealed that 73 percent of Main Street investors are confident in US capital markets, up 12 percent from the post-crisis low. Confidence investing in U.S. companies that are publicly traded also remained high, at 78 percent.
Main Street, in this context, refers to Average Americans, as opposed to big business and weathly investment firms.

However, confidence in non-US capital markets fell from last year down to the lowest level recorded since 2007.
"Our 2015 survey results paint a fascinating picture of the American retail investor," said CAQ Executive Director Cindy Fornelli. "Despite sometimes nerve-wracking fluctuations in the marketplace, our survey shows that U.S. investor confidence is resilient, a positive sign given the importance of financial markets as engines of capital formation and economic growth."
---
---
The main reasons why investors were so optimistic about the US market was because of good experiences with personal investments and the historical stability of US markets.
When investors were asked how much confidence they have in various different entities in their ability to look out for investors' interests they expressed the most trust in independent auditors, financial advisors and brokers, and independent audit committees.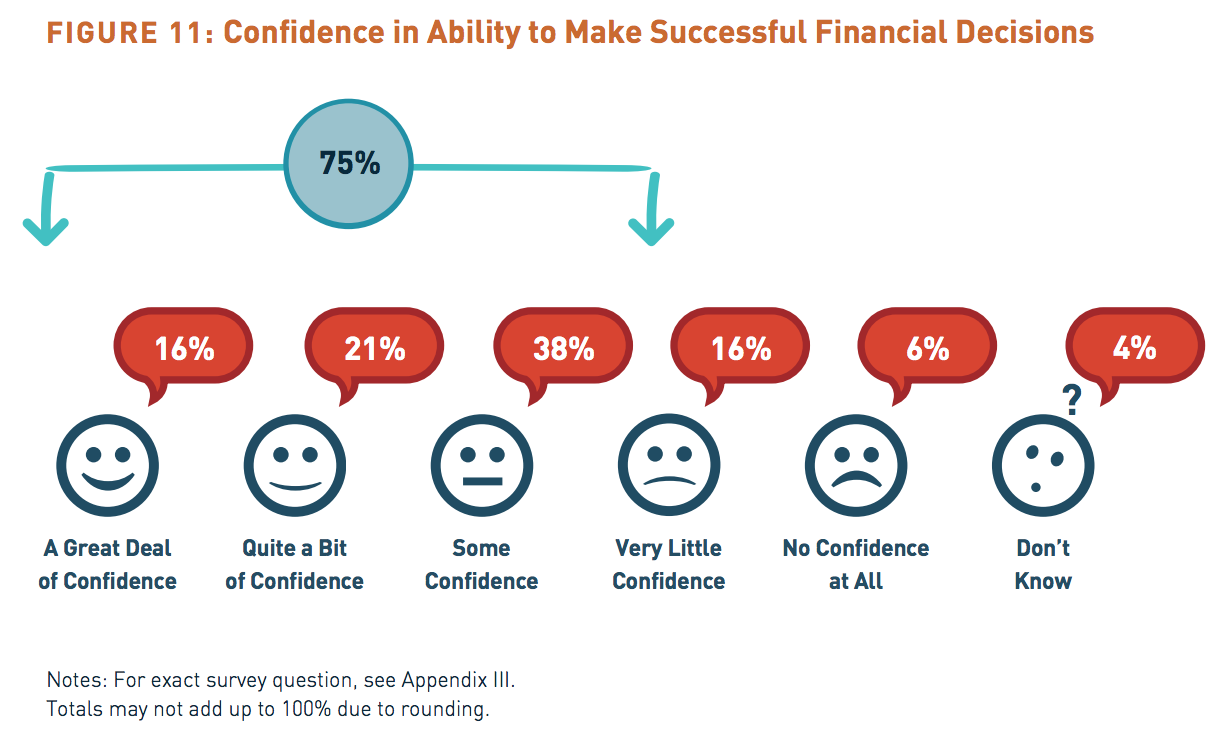 Investors with little confidence in US markets cited lack of political leadership in addition to economic problems in the country.
When asked what the biggest threat to their investment portfolio is, an overwhelming 38 percent (nearly four in 10) said "too much government regulation", followed by geopolitical instability (33 percent), Cyber-attacks targeting financial information or the capital markets (32 percent), and stock market volatility (28 percent).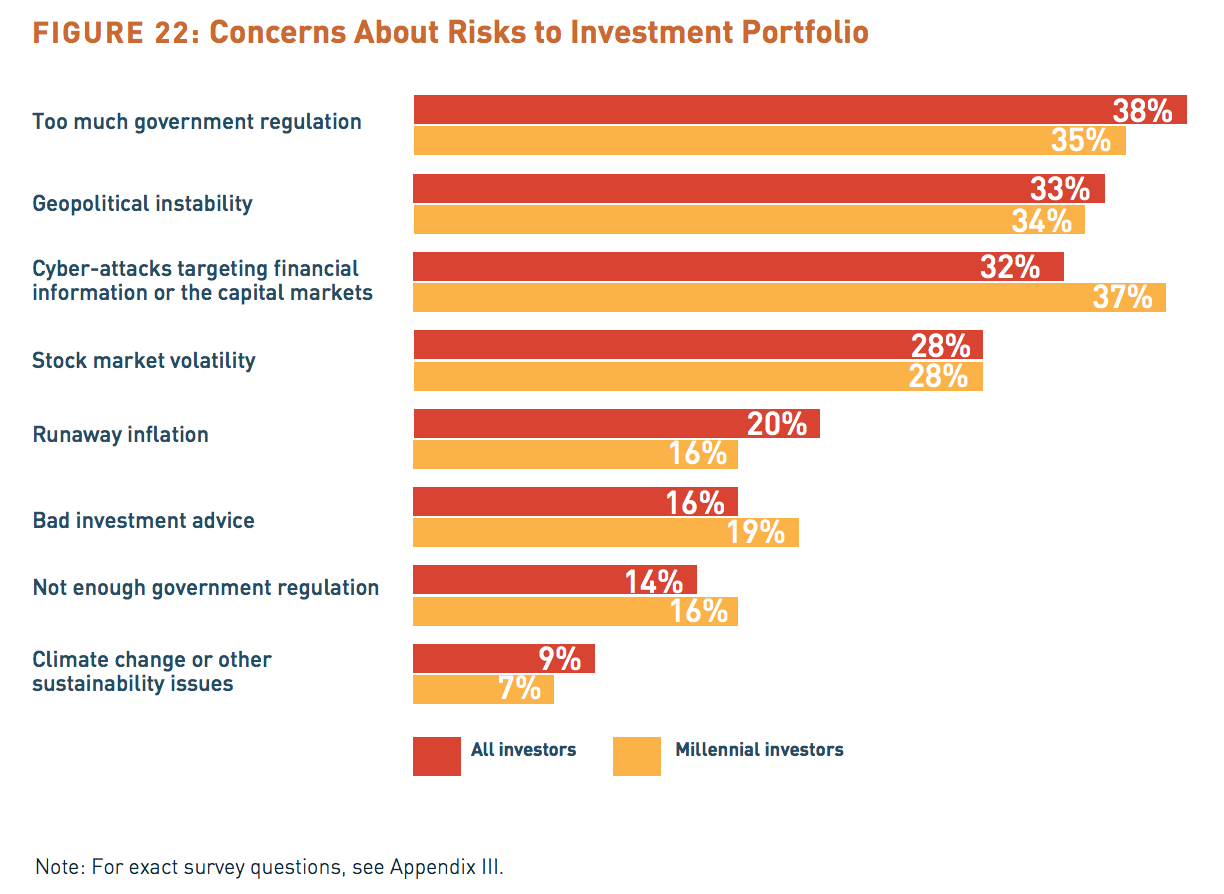 The survey also shed light on the opinions of millennial investors – between the ages of 18 and 34. For the most part the opinions of younger investors mirrored those of previous generations.
However, there were a few differences. Younger investors consider paying off debt to be a higher priority for them than investing or saving. In addition, they appear to be more attuned to emerging risks such as cybersecurity threats.
The Center for Audit Quality (CAQ) carried out the national telephone survey of 1,012 investors between July 26 to August 6, 2015. It has a margin of error of +/-3.1 percent.