Retail sales in the US surged 1.3 percent last month, the biggest gain since March 2015, amid an increase in purchases of automobile and other goods, indicating that the economy has gained momentum since lackluster growth in the first quarter of 2016.
Retail sales in March were revised to a 0.3 percent drop from a previously reported 0.4 percent decline.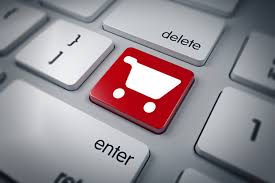 Core retail sales (which excludes automobiles, gasoline, building materials and food servers) rose 0.9 percent in April after a 0.2 percent gain in the previous month.
The figures were much better than what analysts polled by Reuters had expected, of a 0.8 percent increase in retail sales and a 0.3 percent rise in core retail sales.
Car sales increased by 3.2 percent in April after a sharp 3.2% fall recorded in the previous month.
Sales increased in most retail sectors except garden equipment and building materials.
Non-store retailers, which includes online businesses such as Amazon.com, gained 2.1 percent. Clothing retailers rose 1 percent, while the department store sector recorded a 0.3 percent rise in sales.
---
---
Neil Saunders, chief executive of Conlumino, was quoted by the BBC as saying:
"Consumers are now more cautious about spending than they were at the start of the year. This is something not helped by the increase in the cost of gas which, although still lower than last year, has risen consistently for the past few months. Gas now takes a larger share of retail spend than at any time in the past 6 months," he said.
"Ultimately, this means that while Americans are still spending they are doing so more selectively: choosing which products to buy and which retailers to visit and paying much more attention to things like price and value for money.
"This week we have heard from those retailers which have lost out because their strategies, positioning, or appeal is wrong. While their fortunes reflect a more negative mood, they are not necessarily representative of retail as a whole."