US stocks had a good week, as companies overall posted encouraging quarterly results. Standard & Poor's had its best week in nearly two years, as Microsoft, Procter & Gamble and a raft of other companies enjoyed rises after reporting earnings.
Late on Thursday, news of the first Ebola infection case in New York City hit futures. However, by Friday the markets shook off those concerns. The patient, a doctor who is being treated in a New York City hospital, is said to be in a stable condition.
Reuters quoted Steve Sosnick, an equity risk manager at Timber Hill/Interactive Brokers, who said "I am encouraged by the fact that the market seems to be having a cooler head about the most recent Ebola news. It feels like a market that's trying to consolidate some very sharp moves."
After SodaStream International announced that it was testing PepsiCo brands, its shares jumped 15% in one day.
After Procter & Gamble reported it would spin off its Duracell battery unit, shares rose 2.3%. Microsoft's earnings, which beat estimates thanks to growth in cloud-computing, saw its shares climb 2.5% to $46.13.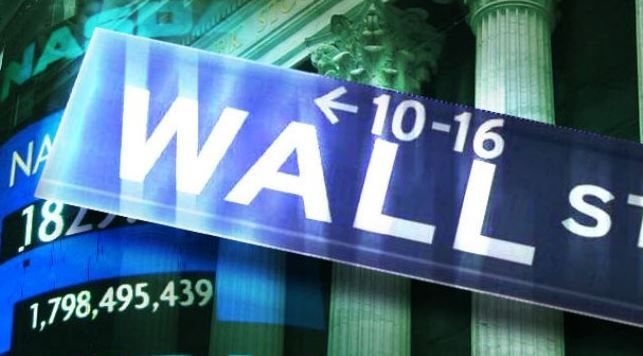 News that the ending of quantitative easing may be postponed helped markets recover.
Amazon.com had a bad day, with shares falling 8.3% to $287.06 after posting rapidly growing losses, despite its massive revenue.
The S&P 500 rose 0.7% to 1,964,57 by 4pm in New York, after climbing 4.1% since Monday morning, its best week since January last year.
The Dow Jones Industrial average increased by 0.8% (127.51 points) to 16,805.41.
Bloomberg News quoted Mark Spellman, a portfolio manager at Alpine Funds Purchase in New York, who said in a telephone interview:
"Earnings have been very good. A large part of this market rise since the decline has been on the idea the Fed will be here to protect you."
Market responded well to James Bullard, President of the St. Louis Federal Reserve Bank, who said on October 16th that the end of quantitative easing should be postponed. Since his comment, the S&P 500 has risen by over 5%.
Thomson Reuters informed on Friday that out of the 205 companies in the S&P 500 that reported earnings this week, 69.8% exceeded analysts' forecasts, which is higher than the 63% since 1994. Revenue expectations were beaten by 59.8% of firms.
According to BATS Global Markets, approximately 5.3 billion shares changed hands on US exchanges, a much smaller number than October's 8.1 billion average.