Would you believe an employee who said he accidentally got onto an airplane, or another who said he or she got stuck in a blood pressure device at a grocery store? Those are some of the many unbelievable excuses people make to their bosses for missing work, says a national survey commissioned by CareerBuilder.
The national study was conducted online by Harris Poll from August 11 to September 5, 2013. A total of 3,103 employees and 2,203 managers and HR professionals across industries and company sizes responded.
The survey aimed to determined how many US workers faked being sick each year, as well as some of the most unlikely excuses used.
Over the last 12 months, fewer employees have called in to work sick when they were well compared to the previous year, 28% and 32% respectively.
When asked why they were playing hooky, 29% said they wanted to relax that day, and 30% said they simply did not feel like going in to work.
Twenty-one percent said they took a day off work to go to a doctor's appointment, while 19% wanted to get more sleep.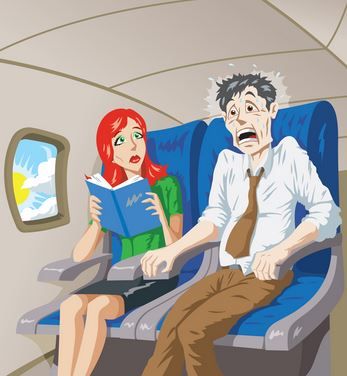 "I won't be at work today. I got onto a plane by mistake."
Even bad weather can put people off, with 11% saying they'd call in sick on a cold, snowy, windy or rainy day.
Forty-nine percent of workers said they had a Paid Time Off program, while 23% claimed they felt obligated to invent an excuse to take a day off.
The most unlikely excuses used for missing work
The survey highlighted the following most incredible excuses used by workers:
The worker got onto a plane by mistake.
"I have just put a casserole in the oven."
"I was sitting in the bathroom and my feet and legs fell asleep. When I stood up I fell and broke my ankle."
"I woke up in a good mood today and don't want to ruin it."
"I put my uniform in the microwave to dry it and it caught fire."
"I have a gallstone which needs to be healed holistically."
"I have been at the casino all weekend, I still have money left to play this morning (Monday)."
"I had a lucky night and don't know where I am."
Thirty-one percent of employers say they have checked to determine whether the worker was telling the truth.
Among managers whose employees said they were ill, 66% of those wanting to be sure asked to see a doctor's note, and 49% added that they would follow this up with calling the employee. Fifteen percent said they drove past the worker's house.
Eighteen percent of employers said they fired a worker for calling in sick when they found out he/she was not ill.
Social media
It is not uncommon for workers to leave evidence they were lying on Facebook, Twitter or some other social media website.
Twenty-four percent of employers say they have caught a worker lying about being ill by checking social media. Twenty-two percent of them ended up firing the employee, while 54% just reprimanded the worker for lying.
The other way round
Most workers would not dream of taking a sick day. Fifty-three percent of respondents said they had gone to work when they were ill because they thought the work would not get done if they did not turn up.
Thirty-eight percent said they could not afford to lose a day of pay.
The most common months for sick days are December, January and February, which are months when the incidence of flu is highest.
Only 8% of workers claimed to have faked a sick day during the holiday season. Sixty-nine percent of them did so to spend time with family and friends, while others wanted to go shopping or get their decorating done.
Over the past 12 months, 35% of workers in Professional and Business Services called in sick, 34% of Sales employees, and 22% of IT personnel. The Leisure and Hospitality industries had the lowest rate (20%).