New home sales in the United States in September hit a six-year high. According to the US Census Bureau, a total of 467,000 new single-family houses were sold in September 2014, which was 17% higher than 399,000 sold in September 2013.
In the first nine months of 2014, new single-family home sales were 1.7% higher than during the same period last year.
A survey of economists carried out by the Wall Street Journal had forecast 470,000 new homes sold in September.
August's total was revised to 466,000, meaning the one-month increase in September was just 0.2%.
The median sale price of new homes in September was $259,000, while the average sale price was $313,200.
There were 207,000 new homes available for sale in September, i.e. a supply of 5.3 months at the current sales rate.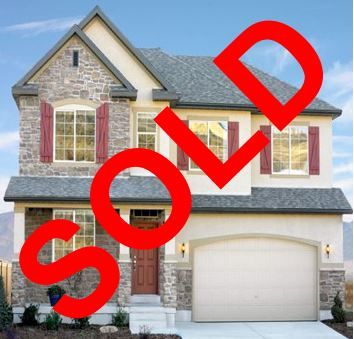 New home sales rose just by 0.2% in September compared to August.
Experts urge members of the public to remember that the US Census Bureau warns that its estimate has a margin of error of +/- 15.7 percentage points, in other words, it might be wildly inaccurate. August's estimate originally came in at 504,000 units, but was revised down later to 466,000.
US housing market still relatively weak
September's pace was the highest in six years, but continues well below historical norms. Over the last two years, the housing market has seen several stops and starts, and is still viewed as comparatively weak.
The housing market has struggled to recover since the recession because too many potential buyers either lack the savings or do not have the credit history required to gain access to adequate mortgages, causing them to stay in their existing homes or rent.
New home sales account for only one-tenth of all dwellings sold in the US. On October 21st, the National Association of Realtors (NAR) announced that existing-home sales in September gathered pace, increasing by 2.4% compared to August, but 1.7% below the level in September 2013.
NAR's Chief Economist, Lawrence Yun, said:
"Low interest rates and price gains holding steady led to September's healthy increase, even with investor activity remaining on par with last month's marked decline. Traditional buyers are entering a less competitive market with fewer investors searching for available homes, but may also face a slight decline in choices due to the fact that inventory generally falls heading into the winter."