US markets fell on Friday after GDP was revised to an annualised 2.2% for the last three months of 2014. However, despite the drop on Friday, US stocks still ended February with the biggest monthly percentage gains in two years.
The downward GDP revision was due to US economic growth slowing more sharply than previously estimated.
On Friday The Dow Jones Industrial Average dropped 81.72 points (0.5%), closing at 18,132.70. The Standard & Poor's 500 index fell 6.24 points (0.3%) to 2104.50. While, the Nasdaq composite index fell 24.36 points (0.5%) to 4963.53.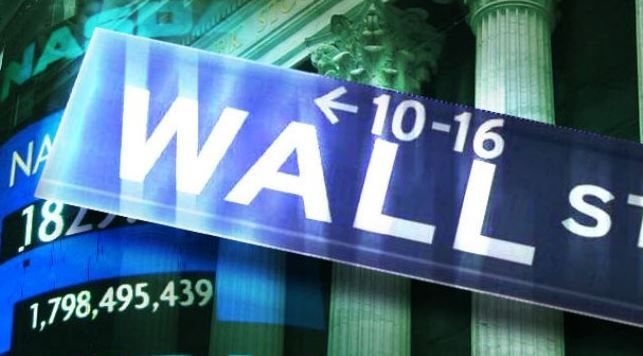 All three indexes were up overall for the month
In February the S&P 500 rose 5.5%, which is the best performing month for the index since October 2011 – when it soared by 10.8%.
The Dow gained 5.6% for the month and the Nasdaq surged 7.1%.
Tony Scherrer, director of research at Smead Capital Management, said:
"There's more applauding going on for U.S. stocks and there's more excitement building up around the market,"
He added:
"Some of the young tech, the conceptual tech kind of stocks, we think they're getting rewarded with too high of multiples, and that there's too much excitement around them,"
Consumer discretionary and tech market posting biggest gains
The S&P 500's best performing sector was consumer discretionary, which rose 8.5%, with technology stocks being the second-biggest gainers for the month.
It's been a good year for stocks so far
For the year the Dow is up 309.63 points (1.7 percent), the S&P 500 index is up 45.60 points (2.2 percent), and the Nasdaq is up 227.47 points (4.8 percent).
Gold futures gained 0.2% to $1212.60 an ounce, while crude-oil futures surged 3.3% to $49.76 a barrel.