Fewer Americans filed new claims for unemployment benefits last week, highlighting the strength and momentum of the US economy.
According to the the Labor Department, for the week ended Dec. 20 unemployment benefits fell by 9,000 to a seasonally adjusted 280,000, representing the fourth consecutive week of a drop in claims.
The report was released on Wednesday, a day after the government reported that the US economy expanded in the third quarter at the fastest pace in over 11 years, in addition to a solid increase in consumer spending.
According to a Reuters poll, economists had forecast claims of over 290,000 last week.
The four-week moving average of claims, which is regarded as a better measure of labor market trends, dropped by 8,500 last week to 290,250.
Gennadiy Goldberg, a U.S. strategist at TD Securities USA LLC in New York, who correctly projected the drop in claims, told Bloomberg:
"This is hinting at ongoing improvement in the labor market," adding that the lack of dismissals "allows hiring to better translate into a decline in the unemployment rate."
The report showed that the number of people still receiving benefits after an initial week of aid climbed by 25,000 to 2.4 million in the week ended Dec. 13.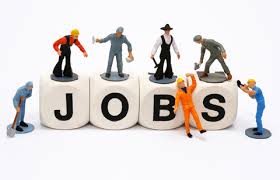 Job growth and wage growth
Last week the Federal Reserve lowered its unemployment rate forecast – a signal that it could start hiking rates as early as mid 2015.
Consumer spending is expected to surge because of broader job gains (starting to boost wage growth) along with cheaper gasoline prices.
According to data on state employment, payrolls increased in 37 states in November from and the unemployment rate fell in 41.
The economy has added 2.65 million jobs in 2014, the biggest gain since 1999. The unemployment rate in November held at 5.8 percent – the lowest in four years.