Brookfield Asset Management Inc., which already owns nearly 70% of Brookfield Residential Properties Inc., has upped its offer for the remaining shares of the North American land developer and homebuilder by 5.4%.
Brookfield Asset Management says it will now pay $24.25 cash for each remaining share, compared to $23 it was willing to pay in October. Brookfield Residential Properties (BRP) shares closed at $22.86 in New York on Tuesday and C$26.57 in Toronto before the announcement was made.
The S24.25 per share consideration is 25% higher than the 30-day volume index weighted average price of the common shares on the New York and Toronto stock exchanges for the period ended October 22.
BRP is now valued at about $2.84 billion. The remaining 35.9 million shares will cost Brookfield Asset Management (BAM) about $871 million.
BRP operates in 11 major cities, including the Washington DC area, San Francisco, San Diego, Sacramento, Phoenix, Austin, Los Angeles, Toronto, Edmonton and Calgary.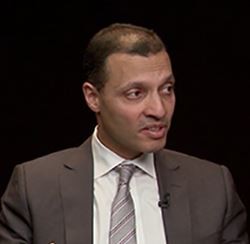 Mr. Madon believes that the transaction offers strong value for Brookfield Residential shareholders.
BRP's board of directors are backing the offer and are set to meet shareholders on March 10th, 2015. In order to gain total control, the offer needs to be approved by at least 2/3 of votes cast and a majority vote of non-Brookfield Management shareholders. The Ontario Superior Court must also give its blessing.
In a statement, Brookfield Asset Management wrote:
"In coming to this conclusion, the Brookfield Residential Board determined that the arrangement is in the best interests of Brookfield Residential and is substantively and procedurally fair to its unaffiliated shareholders."
Senior Managing Partner of Brookfield Asset Management, Cyrus Madon, said:
"After an extensive process, we are pleased to have come to terms on a transaction that has the full support of the Brookfield Residential Board. We believe that the transaction offers strong value for Brookfield Residential shareholders, and we look forward to working towards its successful completion in early 2015."