It's never been easier to create high-quality videos thanks to the advances of AI. But with so many options out there, how do you know which ones are worth using?
In this article we'll look at a free AI video-making tool that has caught the attention of many: Vidnoz AI. 
What is Vidnoz AI?
Put simply, Vidnoz AI is a free, online video creation tool that uses AI and intelligent automation. It stands out from the crowd with an extensive range of avatars, templates, and voices. 
What I found most impressive at first glance was the tool's advanced lip-syncing and dynamic gestures feature. That, combined with access to more than 70 avatars (of different races) and over 200 pre-made templates, makes it one of the easiest AI video-making tools on the market to get started with. 
How to create videos with Vidnoz AI?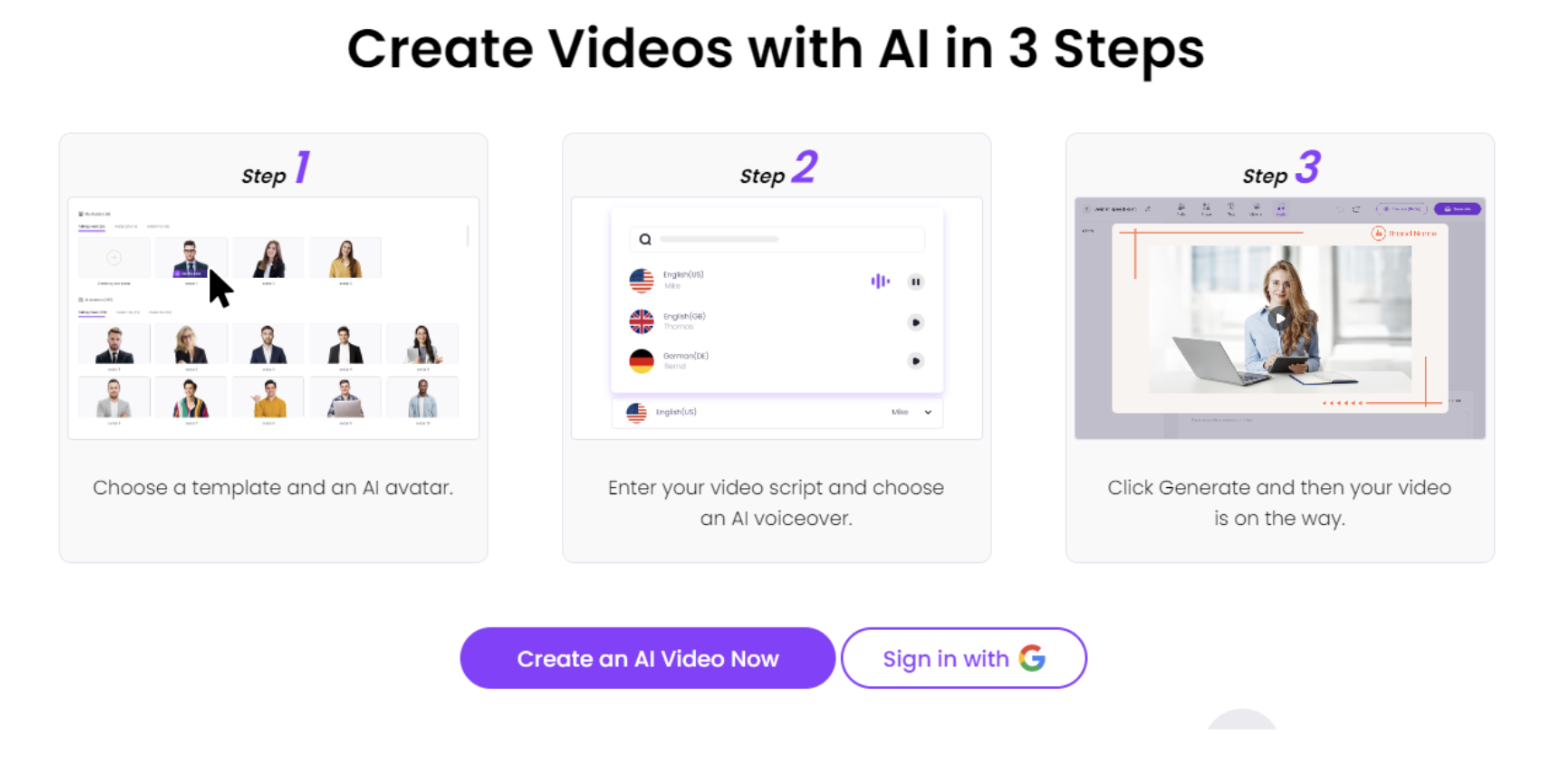 Creating videos with the platform is a breeze. I'll provide a step-by-step guide and show my experience with tool:
Step 1. Log in and pick and a template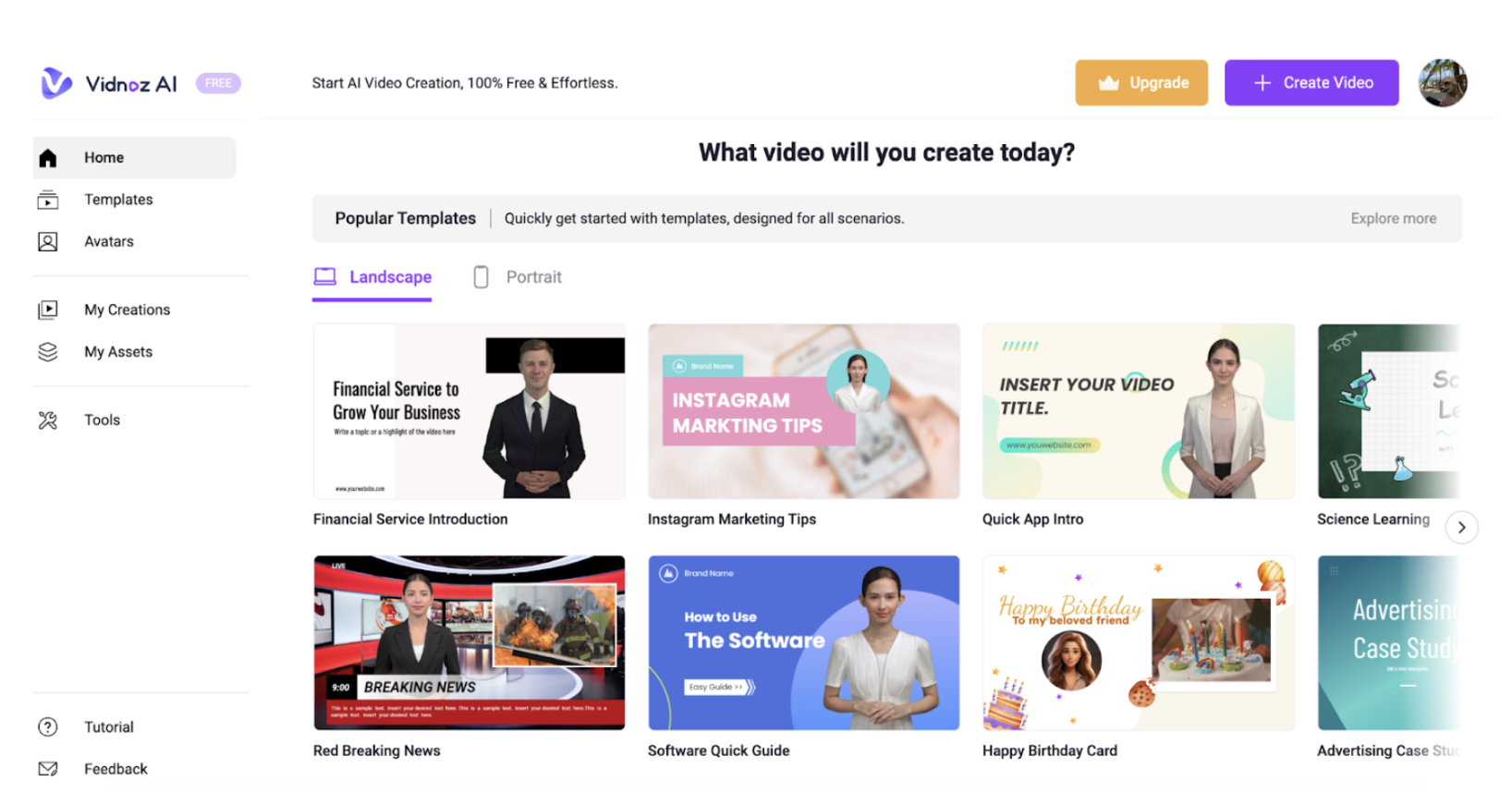 Once you log in you'll find hundreds of templates to choose from. I found the "Quick App Intro" template the most appealing. 
Step 2. Pick an avatar
There are hundreds of different avatars to choose from. What I like about this is that it means you can be inclusive of all the different options and ensure that your video library can include avatars of all races – something I consider quite important. 
Here are some of the avatar options, but there are many, many more!
Step 3. Add elements, text, gestures, etc. to the video
It has a very intuitive design and interface. 
The bottom part of the video creation editor lets you edit the "Speech Text" which will be read out loud by the avatar – you can control the speed of this and also assign different voices (in this case Aria was used). 
Step 4. Generate and share the video!
Once you finish converting you can now share the video easily, here's a link to the brief showcase video I made for testing purposes: https://share.vidnoz.com/aishare-zuMezlzXvXFv37xnFG8AWYT51695747506163538
How Businesses can use Vidnoz AI, some examples
Vidnoz AI is a multifaceted tool that many businesses can use to help them grow, from education and social media strategy to personalized sales engagements. 
Let's take a look at some examples of how this tool can be useful.
Making courses
Vidnoz AI can be an extremely powerful tool when it comes to making online courses. Educators and course creators can use the tool's vast range of avatars to represent various instructors, making the courses more inclusive and relatable to a diverse audience. The content can be made engaging for viewers by implementing advanced lip-syncing and dynamic gestures – offering an immersive and interactive learning experience.
With loads of different templates available, Vidnoz AI can be used to structure course content effectively. Having different templates to choose from gives educators the ability to structure their videos accordingly, with certain templates more suitable for some types of learning than others. Students will find the videos interesting and you don't need to go through the laborious steps of traditional video creation.   
Short Al Videos for Social Medias
When you make social media content, you often want to be able to produce stuff quickly. Vidnoz's user-friendly interface lets you swiftly create and edit your videos. You can efficiently produce and disseminate high-quality content, keeping up with the fast-paced nature of social media platforms.  
Additionally, the versatility of Vidnoz AI ensures adaptability to the diverse range of content prevalent on different social media platforms, be it informative content on LinkedIn, entertaining clips on Instagram, or interactive videos on Facebook.  
The combination of advanced features, versatility, and user-friendliness that Vidnoz AI offers makes it a suitable tool for creating impactful short AI videos tailored for the dynamic environment of social media.
Vidnoz AI pricing plans
While Vidnoz AI is free, there are premium plans available for users too. What do they offer and how much do they cost? Let's take a look:
Free

Starter

Business

Enterprise

Unit Price

Free

$2 / Min Monthly

$1.5 / Min Yearly

$2.5 / Min Monthly

$1.9 / Min Yearly

Customizable

Minute Plans

3 minutes

10, 15, 30, 50 / Month

30, 60, 120, 180 / Month

Customizable

Features

AI Avatars and Voices

70+ Avatars and 35 voices

70+ Avatars and 100+ voices

70+ Avatars and 100+ voices

70+ Avatars and 100+ voices

Video duration

1-Min Max Duration

Per Video

5-Min Max Duration

Per Video

20-Min Max Duration

Per Video

Customizable

Remove Watermark?

No

Yes

Yes

Yes

Dedicated Account Manager

No

No

No

Yes
Conclusion 
In conclusion, the Vidnoz AI Generator emerges as a versatile and powerful tool that can be employed across a myriad of scenarios where video creation is essential. Its user-friendly interface coupled with advanced features makes the process of creating high-quality, engaging videos swift and uncomplicated. 
Whether the goal is to amplify social media presence through increased views, likes, and comments, to enhance subscriptions, or to drive sales by offering personalized content, Vidnoz AI stands out as a valuable asset. Its ability to cater to diverse needs—ranging from educational content creation to short, impactful social media clips—makes it an indispensable tool for anyone looking to leverage video content to boost their business. 
By embracing Vidnoz AI, businesses and individuals alike can navigate the landscape of video content creation with ease and efficiency, enhancing their outreach and impact in the digital domain.