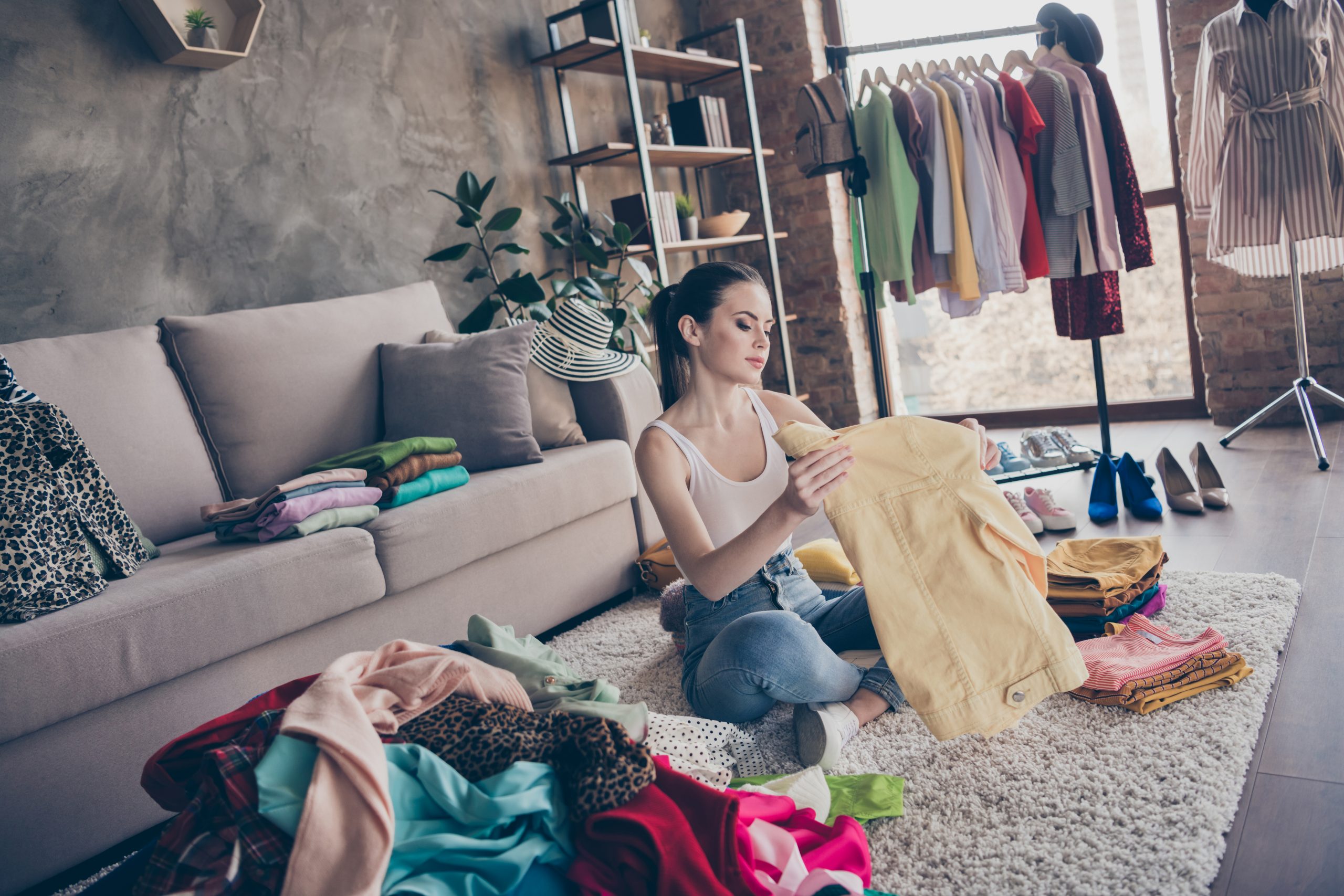 In the age of decluttering and sustainability, people are turning to Vinted. This is a popular peer-to-peer fashion marketplace and one of the most unique side hustles opportunities allowing people to make money from the things that they don't use anymore, whether it be clothes, accessories, or any other items you have laying about. 
Not only are you clearing out your closest and reducing waste, but you can also make extra cash in return for this! Today, we will explore Vinted as a profitable side hustle, discussing how it works, tips for being successful, the benefits of this platform, and how it can be used in regards to making money online.
What Is Vinted?
Vinted is a popular platform where users can buy, sell, and trade secondhand clothing, shoes, and accessories with others online. Founded in 2008, the company's mission is to make secondhand fashion the first choice worldwide, promoting a more sustainable way of living as opposed to buying new every time. 
It operates on a peer-to-peer model, meaning that individual users create listings for items they either want to sell or trade, and buyers can browse, purchase, or even make offers on these items until they find just what they are looking for.
Why Choose Vinted As A Side Hustle?
Vinted offers several unique advantages that make it an attractive side hustle option for a lot of people who are looking to make money online, some of these advantages include:
Clearing Out Clutter:

It's not uncommon these days for many of us to accumulate a vast array of clothing over the years. From impulse buys to items that no longer fit or reflect our current style, our closets can quickly become overcrowded. This clutter can make it challenging to find the pieces we want and love to wear, leading to daily frustration and wasted time. If you have a closet overflowing with clothes and accessories that you no longer wear, Vinted provides a practical solution to this and an opportunity to declutter your space. By selling these items, you can both create more room and minimize any waste.
Extra Income:

Turning your unused clothing into cash is a satisfying way to earn extra income. Many Vinted users have successfully transformed their over-cluttered wardrobes into a more lucrative source of side income that can make them a decent amount of money!
Flexible Schedule:

One of the best things about earning money online on a platform like Vinted is that it allows you to work your own hours, at your own pace. You can manage your listings and communicate with buyers at your own convenience!
Sustainability:

By promoting the resale of fashion items, you contribute to a more sustainable and eco-friendly lifestyle. The fashion industry is seriously notorious for its environmental impact, and Vinted helps reduce this by extending the lifespan of clothing. 
Getting Started In Your Vinted!
You need to start by creating a Vinted account. This can be done either by visiting the website or downloading the Vinted app from which you can sign up for an account using an email or social media profile! It's up to you what your preference might be. Your Vinted profile is your storefront, so it makes sense that you'd want it to look good. Start by adding a profile picture, write a brief bio about yourself or what it is you're selling, and include any relevant information about your style, size, and preferences.
Make sure that the photos you take of the items you're selling are high-quality. This means that they are clear, well-lit photos showcasing your clothing's details. In turn, this could result in your items attracting more potential buyers. In addition to this, writing accurate, detailed descriptions and setting fair prices could also contribute to this. 
It is worth bearing in mind though that Vinted is also a social platform. Therefore it's important to keep in contact with any potential buyers who message you. When doing so, be responsive to messages, and don't forget to answer questions, negotiate politely, and provide excellent customer service.
To further promote your Vinted account try using your other social media. Share your Vinted listings on your social media accounts or through the platform itself to increase visibility. Vinted has a feature called "bumps" that allows you to promote your item for the matter of a small fee, giving them more exposure.
Tips For Success On Vinted:
Some tips and tricks for being a successful seller on Vinted include:
High-Quality Photos:

Clear and attractive photos are essential. Take good photos in good lighting and if possible, model the clothes so that people can visualise how it would look on better.
Accurate Descriptions:

Honesty is crucial when it comes to selling online. Describe any flaws or imperfections in the item that you are selling. Transparency will build trust with your buyers and over time will benefit you!
Competitive Pricing;

Research similar listings to determine competitive prices for your items. Be open to negotiation with potential buyers, but also set a minimum price you're willing to accept.
Quick Shipping

: Fast shipping is always appreciated by buyers. Clearly communicate your shipping policies and provide tracking information when you do send an item.
Feedback Matters:

Building a positive reputation on Vinted is vital. Encourage past buyers to leave feedback and reviews after a successful transaction, this will help future buyers to make you think you are reliable to purchase from. 
Stay Organised:

As your inventory grows, staying organized is crucial. Keep track of your listings, sales, and shipments to avoid confusion. Use something like a diary to set yourself reminders and know where you are with your inventory. 
Vinted offers an excellent side hustle opportunity, allowing you to turn your closest into cash while promoting sustainability in the fashion industry and overall bettering off the environment and planet. By following the tips for success, remaining patient, and embracing the benefits, you can create a profitable side income stream on Vinted, that's how simple making money online can be! Just remember that like any side hustle, it requires effort and dedication, but the rewards of extra income and decluttered closets are well worth it. So why not give Vinted a try and embark on your journey to turning your fashion sense into a thriving side business online?
---
Interesting Related Article: "Secondhand: What does it mean?"