Virgin Atlantic is in talks with UK regional airline Flybe about a potential rescue.
Last month Flybe's company's stock plunged after it warned that full-year losses would be £22m. The airline blamed a weak pound, higher fuel costs and a drop in consumer demand. 
Flybe has been exploring its options and confirmed earlier this month that it was in talks with potential buyers. 
According to Reuters, Virgin Atlantic is reviewing options for Flybe and may make an offer for the Exeter-based airline. 
Virgin Atlantic said in a small statement that is "has a trading and codeshare relationship with Flybe and confirms that it is reviewing its options in respect of Flybe which range from enhanced commercial arrangements to a possible offer for Flybe".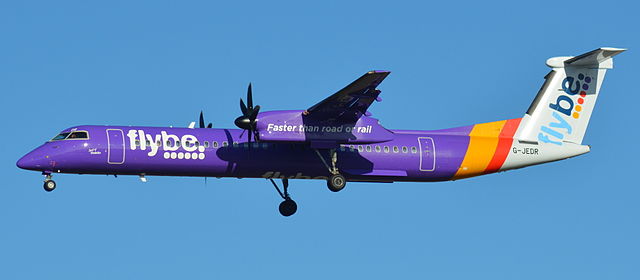 Flybe operates 192 routes serving 14 countries from 75 departure points in the UK and Europe and has a market capitalization of about $26.68 million.
Aviation analyst Andrew Charlton, from Aviation Advocacy, was quoted by the BBC as saying that Virgin Atlantic was likely interested in striking a deal with Flybe to gain access to its take-off and landing slots at Heathrow airport.
"Flybe has a fine suite of slots across the UK, particularly at Heathrow. Any bid by Virgin would be a back-door way to get access to them and is probably cheaper than to wait to buy similar landing slots outright," Charlton said. 
After reports on Friday that Virgin Atlantic was in talks with Flybe shares in regional airline increased by as much as 53.2 percent to 14.8 pence.