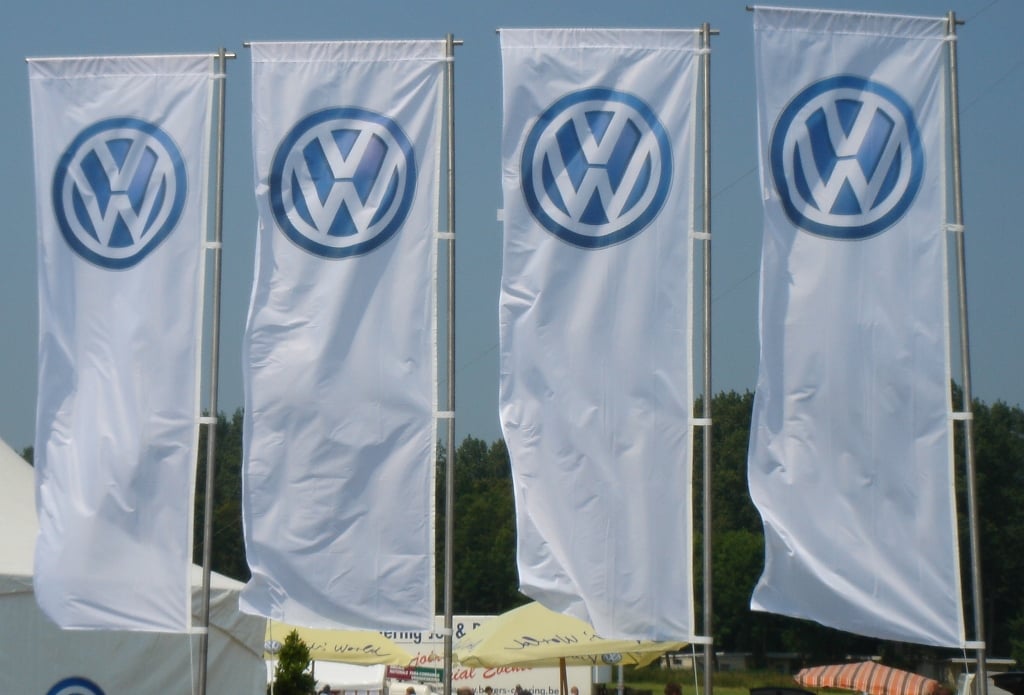 The number of vehicles affected by the Volkswagen emissions scandal may not be as high as previously estimated, suggesting that the scale of the problem is declining.
According to Volkswagen, the number of vehicles affected by the issue is actually far less than previously estimated.
The carmaker initially expected 800,000 cars would have to undergo emissions fixing, however, it now believes only 36,000 cars from this model year require restatements of fuel consumption – correcting a few grams of carbon dioxide per kg.
Volkswagen said in a statement:
"The figure of approximately 800,000 vehicles under suspicion originally published by the Volkswagen Group has not been confirmed. The deviations found in the figures for only nine model variants amount to a few grams of CO2 on average, corresponding to increased cycle consumption in the NEDC of approximately 0.1 to 0.2 litres per 100 kilometres.
"With an annual production of approximately 36,000 vehicles, these model variants correspond to around only 0.5 per cent of the volume of the Volkswagen brand."
The company added that it found no evidence of unlawful changing of carbon dioxide emissions data.
Evercore ISI analyst Arndt Ellinghorst was quoted by Reuters as saying:
"We view this as positive and suspect that the previously guided for negative earnings impact of 2 billion euros (£1.4 billion) will in fact end up being materially lower,"
---
---
People familiar with the matter say that Volkswagen CEO Matthias Mueller and Chairman Hans Dieter Poetsch will soon publish information from the inquiries.
Names of those responsible for the scandal will not be revealed, but the company is expected to explain why it did not identify the wrongdoing.
Investors welcomed the news and VW shares increased by nearly 8 percent to €133.70 in afternoon trading in Frankfurt.
According to The Financial Times, investors are urging the company to provide details of a clear strategy for the scandal.
One top ten investor was quoted by the FT as saying: "The first and most important thing is a clear explanation on how the company plans to make sure this never happens again, or at the very least there must be a pledge to make sure there is a full and comprehensive explanation once the investigation is over,"
He added: "Investors also want to know why it happened. If it was down to a small group of engineers, with few others at the group aware of what was going on, then there needs to be a system put in place to make sure it is not repeated."