Deerfield-based pharmacy retailing giant Walgreen Co. and Switzerland's Alliance Boots GmbH have completed their merger, thus creating the new entity called Walgreens Boots Alliance Inc. Walgreens paid $5.3 billion for the remaining 55% shares of Alliance Boots and 114.3m shares in the new merged company.
Thus, the two-step merger that started in 2012 to create the largest global pharmacy-led, health and wellbeing enterprise is finalized.
Under the new merger agreement, which Walgreens shareholders agreed to last week, Walgreens has become a wholly-owned subsidiary of Walgreens Boots Alliance Inc.
All existing Walgreens' common stock have automatically been converted to Walgreens Boots Alliance common stock on a one-for-one bases. The new shares will trade on the Nasdaq stock exchange under the ticker WBA.
The new entity combines Walgreens, America's largest drugstore chain; Boots, Europe's number one retail pharmacy, and Alliance Healthcare, the leading global wholesaler and distributor.
Walgreens Boots Alliance operates in more than 25 nations and has over 12,800 stores, 340 pharmaceutical distribution centers serving 180,000 pharmacies, and more than 370,000 workers.

"By leveraging these advantages and opportunities, as well as the full benefit of our best practices and expertise, Walgreens Boots Alliance will be positioned to create substantial incremental efficiency, synergy and growth opportunities," said Walgreens Boots Alliance.
The merged company will be headquartered in Deerfield, Illinois.
Greg Wasson, who is retiring as Walgreens president and CEO after completion of the merger, said:
"The creation of Walgreens Boots Alliance is a crucial milestone for both Walgreens and Alliance Boots, combining iconic brands, complementary geographic footprints, shared values and a heritage of trusted health care services through pharmaceutical wholesaling and community pharmacy care, each dating back more than 100 years."
"The combination instantly establishes a groundbreaking and game-changing new company that will help people across the world lead healthier and happier lives as we advance our industry and the delivery of retail health, wellbeing and beauty products and services worldwide."
Mr. Wasson joined Walgreens as a pharmacy intern in 1980 while a student.
The new CEO of Walgreens Boots Alliance after Mr. Wasson retires, Stefano Pessina, said:
"The combined strength, scale and expertise of Walgreens Boots Alliance creates a unique and unparalleled global leader. We have forged a worldwide health care champion, which will provide innovative ways to address global health and wellbeing challenges by helping to shape retail pharmacy, health care and pharmaceutical wholesale markets around the world."
"Becoming global gives us the ability to generate significant and sustainable benefits for local markets and all stakeholders, from consumers and patients, to pharmacists, suppliers, business partners and, of course, our employees."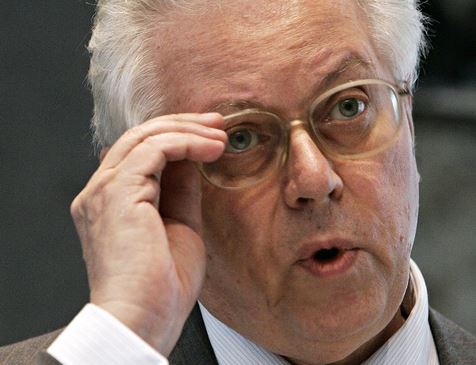 Italian billionaire Stefano Pessina has served as the Executive Chairman of Alliance Boots since 2007.
Jim Skinner, Walgreens Boots Alliance Chairman, said:
"On behalf of the board, I would like to express our gratitude to Greg for his outstanding vision, work and commitment towards creating this new company. I am looking forward to working closely with Stefano and the senior management team of Walgreens Boots Alliance as we start this exciting mission of bringing better health and wellbeing to the world."