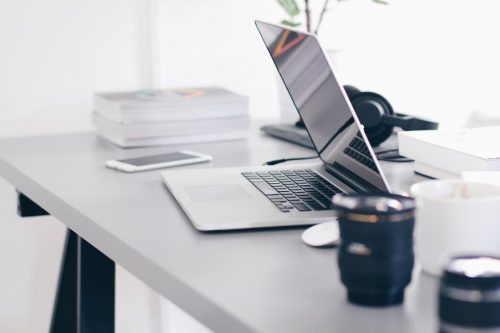 Regardless of the scale of business you run, it is essential to have a well-defined legal framework for your operations. As the business interacts with clients and competitors, legal issues will begin to emerge. The business can only be on the advantage side when necessary measures have been taken early to safeguard the business. When it comes to building and protecting a corporate brand, trademarks, patents, and copyright come to mind. Spending the time and resources to sort legal issues bordering business branding can pay off tremendously both immediately and in the long run.
a) Trademarks
Coca-Cola, Nike, and many other top brands remain very relevant in their niches because many efforts have been put into protecting the trademarks. These companies still do a lot to keep their brands unique. As a new startup, you shouldn't delay the process of securing a good trademark for the business. It is better to work with a trademark attorney to walk you through the process.
Run a thorough search
Check through the internet to see if any of your intended business logo, image, brand name, or symbol is not already being used by a competitor. Be sure none of your business's aforementioned items has already been registered by another competitor as a trademark. Make sure your creativity makes your trademark unique and differs positively from others. 
Register your trademark
After a thorough search to confirm your trademark's uniqueness, you can proceed to register your trademark. It would help if you considered registering your brand at the federal level so you can defend it to the maximum. To guard against the case of rejected trademark, it is better to engage a trademark attorney from the start. In case you have a goal to expand outside your home county, learn how trademarks are secured in the foreign country as regulations may differ.
Protect your trademark
After registering your trademark, secure social media handles for your business. Get your business's brand name and trademark on popular social media platforms like Facebook, YouTube, Instagram, LinkedIn, Pinterest, Twitter, Snapchat, TikTok, and others. Get a good '.com' domain that bears your brand name to improve your content marketing success.
Enforce your trademarks
Whenever other businesses infringe on your trademark, stop them through a casual warning and issue cease-and-desist letters where necessary. Don't hesitate to file litigation against businesses that keep infringing on your trademark. Having a trademark attorney guide your business will help you make the right decision to secure and protect your copyright.
b) Copyright
Trademark protects business identity while copyright protects the contents through which the business sells. Securing copyright is not limited to artists and authors. Website contents, promotional materials such as fliers, designs, and advertisements should bear copyright to indicate creativity and originality.
Copyright your business content
Secure your web content by using a copyright marker to indicate copyright on the content. Get the copyright for the soft copies of your contents by registering with the US Copyright Office. Your lawyer can also help you in the process.
Enforce your copyright
To avoid infringement of copyright, you need to define ownership and liability for your contents. For example, when a company or individual does any creative work for you, ask for the right to own the work through copyright. The company will be liable to you if they infringe your copyright when working with another business. You should let your attorney review terms and conditions when working with other companies or individuals to develop your website or create content for it.
c) Patent
If you have created a novel design or have a unique formula for your product, you will probably be eligible for a patent. Be sure to keep your design secret while you talk to your attorney about getting the patent for your novel design. Once you have secured the patent, you can maximize the benefits of holding the patent for your product or design.
Having a strong legal framework for your business will help you survive better in the harsh market condition. Your business can enjoy all the benefits that come from building a unique brand over time. It can also save your business lots of money that would otherwise be spent on litigation by other businesses. 
What idea has helped you the most to protect your brand legally? Feel free to share your thoughts in the comment section.
About the Author
Lori Wade is a journalist from Louisville. She is a content writer who has experience in small editions, Lori is now engaged in news and conceptual articles on the topic of business. If you are interested in an entrepreneur or lifestyle, you can find her on Twitter & LinkedIn. She has good experience and knowledge in the field.
---
Interesting Related Article: "How to Create a Strong Visual Brand Identity"