A mail merge is a way of taking data from a database such as Microsoft Word or Microsoft Excel and inserting them into documents to create multiple documents at once. To merge mails, you need two files. One file is needed to store the variable or date and the other is needed to insert the variable into. The latter file contains instructions for formatting the data to be inserted. You can mail merge with sheets, to send bulk emails, letters, labels and envelopes.
A mail merge allows you to send the same documents personalized for different recipients. In merging mails, all you need to do is insert merge fields in your document while your computer does the rest of the work.
How Does Mail Merging Work?
When you draft a letter or prepare the document you want to send to multiple recipients, you include instructions in the file with perhaps the name of the recipient. This document is then combined by the mail merge with the list of recipients and further personalizes the mail such that each mail carries the name of each recipient.
The following are the steps involved in a mail merge:
Create the main document which controls the merge. This document contains the template and information that will appear in every letter. It also contains the codes where the variable text will be.
Create a data source.
On the main document, select/create the merge fields.
Merge the data created with the main document
Save or export the merged mail.
Note that the mail merging process is different for different programs. For example, the process of mail merging on Microsoft word may be slightly different from that on a spreadsheet. You can mail merge with sheets by clicking on Mail Merge and completing the authorization.
Advantages of Mail Merge
Mail Merge allows you to do the following:
Create only a single letter or message and send them to multiple recipients
Save time as you can use one document for multiple mail merges.
Make corrections on only one letter.
Do other work at the same time as mail merges allow you to select recipients of the message while it generates personalized messages for each recipient.
What is Gmass?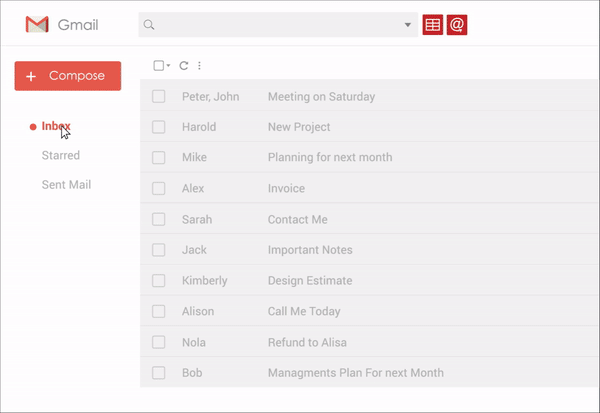 Gmass is Gmail's mass email service that enables users to merge mails on Google.
It is a Google Chrome extension feature that allows large businesses and corporations to send mass emails to clients or customers without having to send them individually.
Using Gmass, business organizations can preview their emails, edit and make corrections and also create a recipient list.
This feature extends to allowing organizations to know which recipient has received the emails, opened them, clicked on them, replied or unsubscribed from the mailing list. You can also send customized replies to your subscribers, know which messages bounced and which emails were rejected and by who.
You can use Gmass to mail merge with sheets, excel or Microsoft word.
Mail merge is an easy way to send personalized bulk messages to multiple recipients. You may follow a step by step guide on how to mail merge on different software, but having basic knowledge on how to merge mail is essential if you run a business organization.
---
Interesting related article: "What is Email Marketing?"