Building a website is only but half the journey. Before launching your website, you need to know where you will keep it. This is where web hosting comes in. It basically ensures that your site has a place to live on the internet.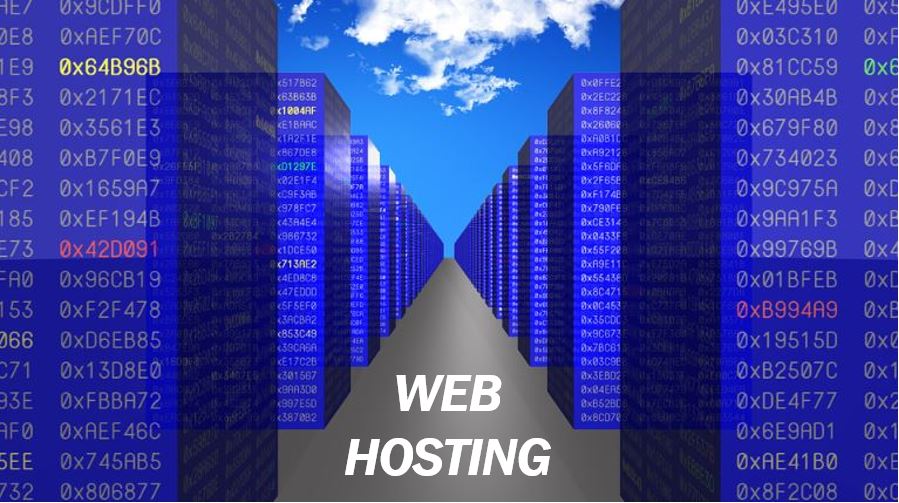 Web hosting and what it entails can be confusing, especially if you are a beginner in the online sphere. If you are not acquainted with the service and how it works, this article will take you through the basics of web hosting.
What exactly is web hosting?
Web hosting refers to the service that allows website owners – be it individuals or companies – to have their websites posted online. In simple terms, it is much like storing your website's content on a server.
By getting a hosting service, you are technically renting space on a server for your website. The web host handles server security, maintenance, and management.
How does web hosting work?
Web hosting providers, also known as web hosts, provide the resources and services needed to set your website on the internet so it can be accessible to internet users.
That is not all, though. You also need to register a domain to get your website fully functional. Domain name registration is different from web hosting as it mainly offers a human-readable name which then redirects to your website's IP address.
If an internet user wants to visit your website, they will key in your website address or domain name on the address bar of the browser. Provided they have an internet connection, their device will connect to the server hosting your website. The server will then send the data on your website to them through the browser.
Web hosts might throw in additional services aside from the provision of server space. Some of these services include email hosting, one-click software installs, developer tools, SSL certificates, and page builders.
Today, there are various web hosting options available, and we'll look at them below. The choice on which plan to go for primarily rests on your needs. It is important to weigh your options while carefully considering all the factors in play when choosing a hosting plan.
Web Hosting Options
Shared Hosting
This is the preferred form of hosting for most website owners. It allows website owners to share hosting space on the same server, alongside a dozen others. Partitioning is done to ensure that your site is secure from interference.
Cloud Hosting
For cloud hosting, your website is hosted on many different servers simultaneously. Physical servers are divided into cloud clusters, an approach that gives cloud hosting its biggest advantage.
In the event one server is surcharged, traffic is rerouted to a different server that is not overloaded in the same cluster.
Dedicated Server Hosting
As the name suggests, this type of hosting gives you the resources of an entire physical server. It is common with websites that have a high traffic volume or those that need specialized server configuration.
VPS Hosting
With VPS hosting, you use several different servers, but it appears like you are using a single server (virtualization).  This is a perfect choice for website owners who need to capitalize on resources of a dedicated server but lack the financial requirements for one.
WordPress Hosting
WordPress hosting is hosting fundamentally designed for WordPress site owners. The server is uniquely configured and tailored to meet their needs.  Even so, it is still shared by other WordPress sites.
Why you need web hosting
While it's true you can host your own website, it's not worth the effort. Hosting your website by yourself comes with a lot of challenges that can be avoided by going for web hosting services.
Here are some of the reasons why you need third-party web hosting.
Web hosts have back-up generators that ensure your site stay online almost always.
Maintenance work is taken out of your hands since the providers have teams in place to keep the servers up and running.
Web hosts offer breakneck speeds.
You get a static IP address for the while you remain subscribed to that host.
Wrap up
There's much to know when it comes to web hosting. However, you don't really need to have all the niceties to get started. The information provided above should be enough to give you an idea of what web hosting involves, and so you will be more comfortable selecting a web hosting service.
_______________________________________________________
Interesting related article: "What is WWW?"