As a result of rising smartphone and tablet sales, mobile phone accessories have grown in popularity. An environment that is conducive to growth will be created by the steady decline in smartphone prices and an increased focus on aesthetics. Mobile phone accessory sales are also being supported by trends in online retail and increasing Web penetration. According to Future Market Insights (FMI), an ESOMAR-certified market research and consulting company, mobile phone accessories are driven by three key factors. This report analyses the mobile phone accessory market in 20+ high-growth markets, as well as the effects of COVID-19 on this market. 
Which Mobile Phone Accessories Market is on a Growth 
Accessory items for mobile phones are as essential to day-to-day life as mobile phones themselves. Several years ago, earphones, data cables, and chargers were the only mobile phone accessories. However, as technology is advancing, users are becoming more interested in high-tech mobile phone accessories such as wireless earbuds, power banks, Blank Popsockets, Bluetooth devices, etc. It is difficult to ignore the explosive growth of the mobile phone accessories market, which is growing rapidly every year. Here are five smartphone accessories whose market is booming. 
Power bank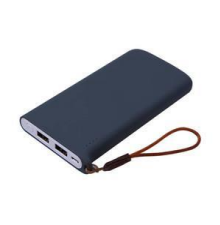 It doesn't matter if you have an iPhone or an Android device, a low-cost or high-end smartphone, power banks are a must-have accessory today. These are invaluable when our phones' batteries are running low and there are no outlets available to recharge them. It usually happens when we are travelling. Despite their availability at very affordable prices, these rechargeable power banks are not
all the same. Due to the fact that people love travelling nowadays, the power bank market is booming. 
Popsocket 
You can attach a PopSocket to your flat phone (or case) using a sticky adhesive. Upon pulling or "popping" the PopSocket twice, it opens like a little accordion. So, your fingers can go between your phone and the end of the PopSocket, making the grip much more comfortable and secure. It's possible to customize this product with anything you want, including logos. Many companies are making use of Popsockets as gifts with their customized logos in order to increase their company's visibility. Therefore, the Popsocket market is booming. 
iPhone Charger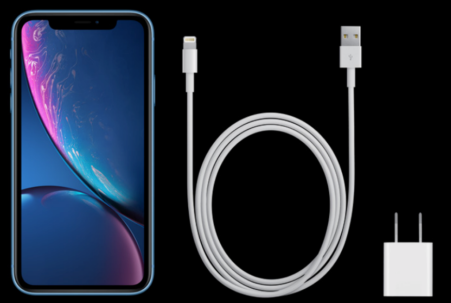 Due to the popularity of Apple products and the need for an iPhone charger, iPhone chargers are in high demand. There is an increased number of people who use iPhones these days, resulting in high growth in the charger market. With a Bulk iPhone Charger at a reasonable price, you can easily sell it and make a lot of money. Aside from different sizes, there are also different colours available on the market for iPhone chargers. 
Armband 
Fitness enthusiasts, especially gym-goers, athletes, swimmers, and even those who play sports, benefit from using armbands as mobile phone accessories. If you
are using this product while exercising or swimming, you won't have to worry about dropping your phone or getting it damaged. For swimmers, there is a wide range of armbands that are water-resistant. Nowadays, as more and more people are interested in gyms, swimming pools, and other play spots, armbands are being bought in huge quantities. Accordingly, the Armband market continues to grow. 
Phone Case 
Market size for mobile phone protective covers made up USD 21.4 billion in 2018, growing at a CAGR of 7.5% from 2018 to 2023. In addition to smartphones becoming more popular around the world, protective cases are also becoming more popular. The cost of repairing a cracked or damaged screen of a phone can be high, and this is a major reason why protective phone covers are so important. Consumers are willing to spend some money on high-quality protective cases that guarantee their devices will be protected from damage. If you plan to open a mobile phone accessories business, then you can make a lot of money by selling Bulk Phone cases. 
Global Mobile Phone Accessories Market 2021-2024 
Market analysts predict that the global mobile phone accessories market will grow by USD 20.99 billion by 2020, representing a CAGR of 4%. Throughout our reports on the mobile phone accessories market, we present in-depth information about the market, including detailed insights into the market size, forecast, trends, growth drivers, and challenges, as well as vendor profiles for about 25 companies. 
As a result of the COVID-19 crisis, the re-evaluated and updated Mobile Phone Accessories Market Report states: 
The extensive rise of the COVID-19 pandemic will have a Neutral impact on the mobile phone accessories market during the forecast period. 2. Due to the widespread of the virus, both mixed and direct impacts are expected on the Information Technology industry. 

Additionally, according to Technavio's pandemic research highlights, the market demand will grow at a little more than par due to an increase in infectious disease and a decline in economic activity. 
Final Verdict 
We now conclude this write-up on which the mobile phone accessories market is experiencing growth. Here are some helpful tips and information I hope you can use. Let us know in the comment section if you see anything we missed or you have a question about the topic. You will receive a solution from our team.
---
You may be interested in: How to Sell Your Used iPhone Online