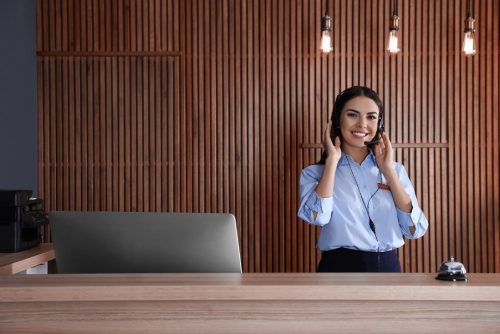 A new year is upon us, and there's no doubt that your business' marketing plans for 2022 are already underway, if not, confirmed. However, if you're looking to create successful campaigns, you'll need to know what your marketing mix looks like, and how best to distribute budget to those channels.
Collecting this data is almost impossible, without implementing call tracking software. Call tracking services allow you to allocate your budget more effectively, so that you can get the greatest Return on Investment (ROI) from your campaigns. The software provides access to a number of high-quality insights, including:
Call start and end times;
Call duration;
The caller's area code;
Whether the call was answered or not; and
Conversions
Whether you're a start-up, mid-sized business or even a large business, call tracking could be the option that helps grow revenue, reduce wasted spend and more importantly, improve customer experience – to help generate more leads.
But, which industries could benefit most from it?
Automotive
An example of an industry heavily reliant on either face-to-face or telephone communications with customers. But, did you know that dealerships don't answer 5% of their inbound calls – it may seem like a small figure, but it's a lot of lost revenue.
Incoming calls represent an opportunity to sell. Whilst the customer may have conducted their initial research online,  picking up the phone indicates that they're ready to either learn more about a particular vehicle, or even take it for a test drive, with the view of making a purchase.
Call tracking will tell dealers where their calls are coming from, which will provide data on how effective particular campaigns are.
Care homes
There was a time that offline activity was the driving force behind care home marketing. However, times are changing. Data suggests that Google Business Profile accounts for 40% of marketing-driven phone enquiries into care homes.
It doesn't just have to be search, for example, it could be a dynamic phone number on a company's website, or a paid advertising campaign on a social channel. Using the insights from call tracking will allow these businesses to better understand call volumes and quality, to make data-driven decisions on which channels to invest in.
Digital marketing agencies
Call tracking is invaluable to digital marketing agencies. Like other industries, there are multiple engagement and touchpoints in the buyer's journey. The data from call tracking can determine which campaigns are successful, in terms of delivering leads.
In addition to this, once a lead has been identified, inbound calls are an essential part of the sales process. By utilising call tracking software, agencies are able to nurture these leads and offer a personalised experience to their customers.
Agencies can also not only use call tracking for their own activity, but to prove their performance for their clients.
Travel and hospitality
Phone calls are integral to the travel and hospitality industries – particularly when you consider the sales funnel. A customer may do their initial research online, but a big part of their experience is speaking to a representative one-to-one. Whether that's to discuss accommodation or transport, create an itinerary, or simply to receive more information.
Call tracking provides the tools to target specific customer personas on the right channels. It's important that businesses know which campaigns, channels, pages or even keywords are driving that traffic, and consequently, the calls that result in bookings.
Call tracking is not just limited to these industries, and can be beneficial, whatever niche you're in. At the end of the day, if you know your customers' behaviour and how they interact with your business, you'll then understand the channels you should be marketing in. If you're implementing a marketing strategy for the upcoming year, in order for it to be a success, consider call tracking.
---
Interesting Related Article: "When Call Tracking Is Important"