Calls to US businesses from paid advertisements are on the rise. In fact, they are billions of phone calls made each year. With phone calls being critical to recruiting customers, marketers must track and report call data. This gives a complete picture for advertisers to use. If you haven't realized the value of phone calls to bring in new customers, it is because you haven't tracked your data. Here are some of the times when call tracking is important, and you should invest in it.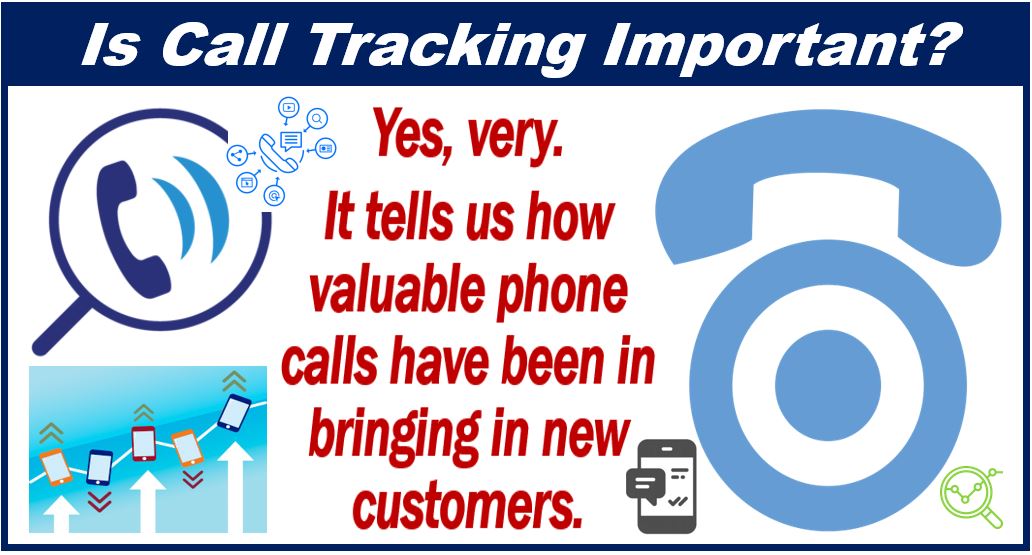 Your Advertiser Finds Phone Calls Crucial
Although anyone running ads with a phone number should track their calls, it is crucial for certain industries. For instance, healthcare and insurance companies can really benefit from this. Additionally, people in the tech industry can benefit from tracking. These services will help you connect with potential clients, answer their questions, and convert them to revenue sources. This is because tracking provides marketers with a lot of details. Typically, this can be done by placing a specific script on your mobile site. This lets you track calls and give people an easy way to call from an ad or site.
Sometimes, your advertiser will find this information important. This is because they can use it to entice more customers. After all, phone calls convert many more clients than your actual website. Therefore, advertisers want to know more details about your phone calls. Whether it is the connection with another person or the instant information you can provide, many advertisers attribute their success to tracking data.
You Want To Identify Calls by Source
Understanding whether your calls come from paid ads, referrals, or organic searches is important. If all the calls come from paid ads, you're going to want to know more about what helped people find your ads. Google Analytics can help you with that. However, if clients don't arrive through Google, it overlooks this information. However, a tracking service can see where all of the clients who call you come from.
Imagine you are the owner of a computer store whose mobile number uses a reliable tracking service. This will be able to tell you the source of people who called you. For instance, you will be able to look at your data and see if people came from paid ads, organic searches, or other sources. This gives you a boost of analytics that Google can't provide. This helps inform your customer acquisition strategy.
You Have a Site Serving Different Geographic Locations
Tracking your site visitors allows your website to show the local number for where they are located. A local number can be important for a lot of potential clients. For example, a company that works out of Boston, Philadelphia, and New York needs more than one number. Toll-free numbers turn a lot of clients away. However, having a local number can increase the number of people calling and becoming customers.
You Want To Identify the Value of Paid Advertising Campaigns
There are two ways you can connect your earned revenue to phone calls. The first is to estimate a fixed value that represents your revenue from each call with a client. For instance, a contractor can estimate how much they make from one phone call. Marketers can take this information and include it in your PPC campaign report.
Additionally, you can work with a tracking provider. However, not all of these companies are equal. Therefore, you should look for one that can assign a value to each of your calls so you can get a thorough report. Otherwise, you could end up counting Robocalls as valued interactions.
You Want To Reschedule Based on the Time of Day
Tracking your calls can tell marketers many things, such as what location clients call from and when they call. By creating a detailed report broken down by the hour, marketers can identify when their clients call their business. This can be useful for scheduling strategies. Additionally, this information can be used to determine when you should place your online ads for the best return.
Tracking your calls can give marketers a lot of crucial data. For instance, they can tell you what time of the day is the busiest, and you can rework your schedule around that. The result is that your advertising campaign will improve and you will draw in more clients.