British hospitality giant Whitbread announced it will be spinning off its Costa Coffee chain from the rest of the business as an independent company.
The decision comes after pressure from shareholders that Whitbread's businesses would be more valuable with a demerger and also give the emerging companies more focus on their own goals.
Earlier this month Whitbread's largest shareholder, Elliott Advisors, estimated that separate businesses would have a total market value of approximately £10bn compared to Whitbread's £7.2bn at the time – representing an increase of 38%.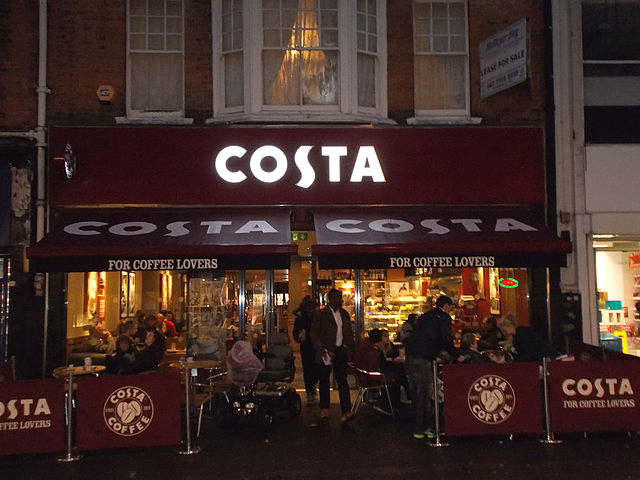 Adam Crozier, Chairman of Whitbread PLC, said: "The Whitbread Board has conducted regular and rigorous reviews of its strategy and structure for a number of years. For some time, the Board has been of the view that at the right time Premier Inn and Costa should be independent companies.
"A separation will provide enhanced focus for each business and give shareholders an investment in two high-quality businesses. We will ensure that prior to separation each business is sufficiently developed and well-positioned to take advantage of the structural growth opportunities available to them in the UK and internationally."
He added, "The team will now also be focused on ensuring the demerger of Costa is conducted as fast as practical and appropriate to optimise value for Whitbread's shareholders. The Board fundamentally believes this is the best course of action to optimise value for shareholders over the longer term and will ensure both Premier Inn and Costa are positioned well to thrive as independent companies."
Alison Brittain, Whitbread PLC Chief Executive, said: "Costa will become a listed entity in its own right and the clear market leader in the out-of-home coffee market in the UK. Costa will also be well positioned to build further on its strong international foundations with growth expected in China and Costa Express. Whitbread will remain the owner and operator of the UK's most successful hotel business. A key priority will be continuing the development of Premier Inn by creating a business of scale in Germany to replicate the success we've had in the UK."
The demerger was announced at the same time Whitbread reported a 6.4% rise in pre-tax profits in 2017 to £548m on revenues of £3.3bn – a 6% increase compared to 2016.