Chicago's iconic Willis Tower, also known as the Sears Tower, is being bought by private equity real estate investor Blackstone Group for $1.3 billion.
The purchase is the largest in history for an American office building outside New York, according to the Wall Street Journal.
Last year 300 N. LaSalle, a 60-story mixed use building, was sold in Chicago for $850 million – the most ever paid for a Chicago building.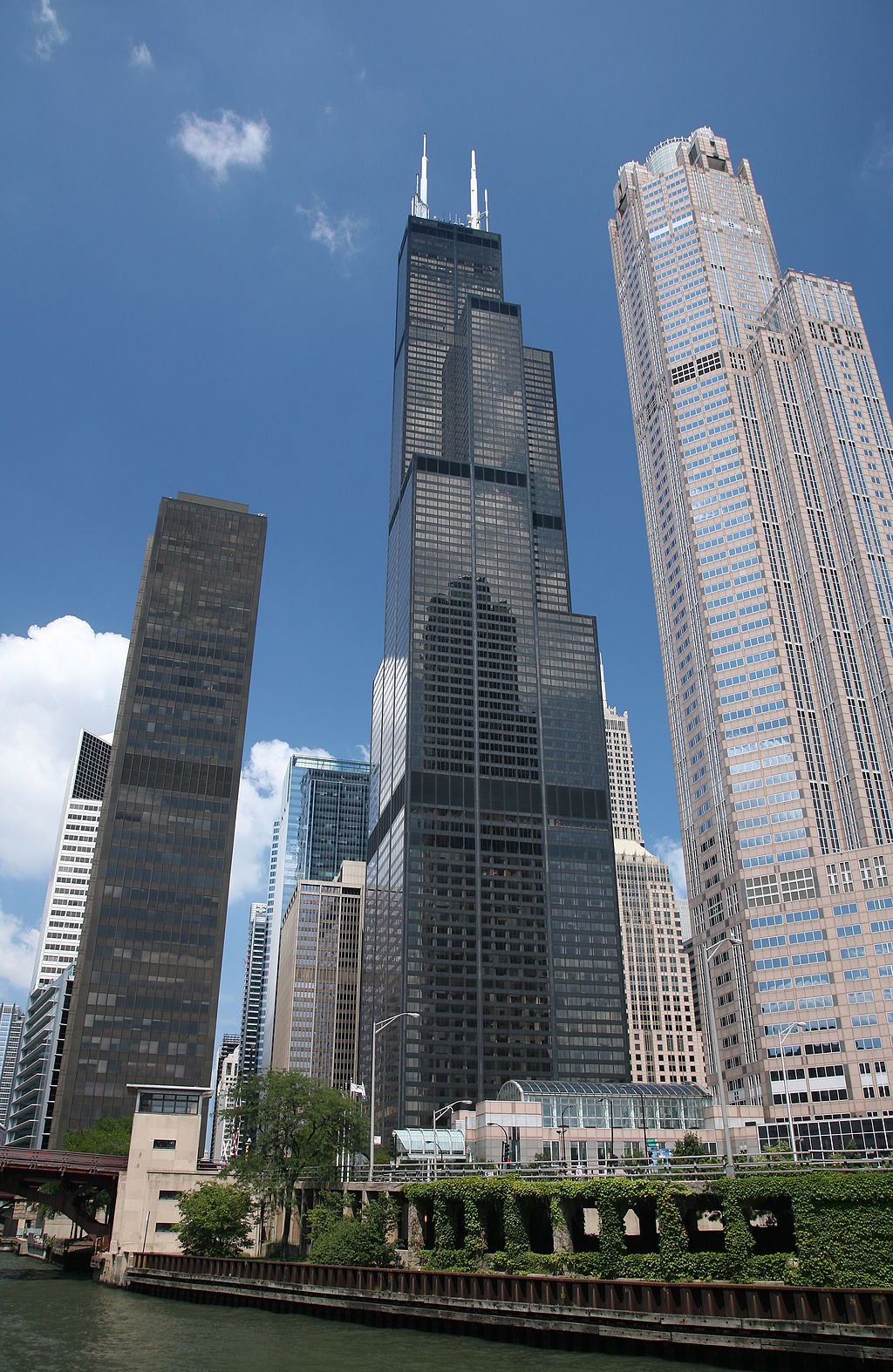 Willis Tower from across the Chicago River. Photo Credit: Daniel Schwen
Jacob Werner, a managing director for Blackstone, said in a statement:
"We are bullish on Chicago as companies expand within and move into the city and look for first-class office space,"
"Moreover, we see great potential in further improving both the building's retail operations and the tourist experience for one of the most popular destinations for visitors to Chicago."
Blackstone will invest in the building 
Blackstone intends on revamping the 103rd-floor Skydeck to try and attract more tourists. In 2014 the Skydeck generated about $25 million.
The firm also plans on investing in the retail parts of the building.
The Willis Tower is a 108-story, 1,451-foot skyscraper that was built in 1973. It is the second-tallest building in the United States and the twelfth tallest building in the world.
It is one of Chicago's most popular tourist destinations, with over a million people visiting its observation deck each year.
The Willis Tower's official address is 233 South Wacker Drive, Chicago, Illinois 60606.