Wonga has capped its loans at 0.8% per day from 1%, which is the top rate the FCA's new rules, which come into effect on January 2nd, will allow.
Wonga, which used to charge 5,853% APR, is limiting late payment charges to £15 – this is also the maximum allowed under new FCA regulations.
In November, the Financial Conduct Authority, the UK's financial regulatory body, said it planned to set a 0.8% per day limit on loans.
The payday loan company has raised the minimum amount people can borrow from £1 to £50 and removed a £5.50 transmission fee.
Wonga UK's CEO, Tara Kneafsey, said:
"We're pleased to offer our customers a cap-compliant product ahead of the FCA's January deadline. This and all the changes we're making at Wonga reflect our commitment to provide short-term lending to the right customers in a responsible and transparent way."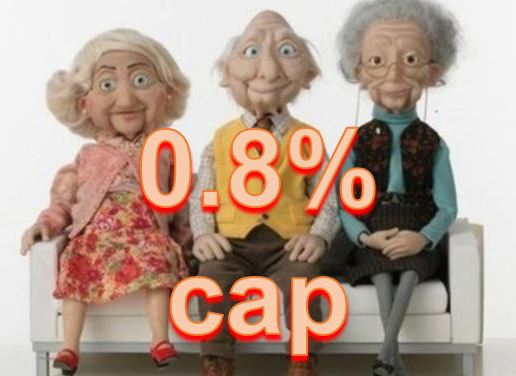 Wonga once lent at 5,853% APR.
New legislation regarding affordability checks forced the lender to write off debts worth £220 million for 330,000 customers in October. Had Wonga carried out those checks before, they would never have had their loans approved.
Wonga's remediation costs – money refunded because of 'mistakes' – pushed down its profits for 2013 by 53% to £39.7 million, the company announced in September.
In June 2014, the FCA ordered Wonga to pay £2.6 million in compensation to 45,000 customers after it was found guilty of "unfair and misleading debt collection practices." It had sent fake letter from non-existent law firms to customers.