Xiaomi proudly unveiled its latest flagship product, considered to be an iPhone killer, called the "Mi Note". The device is the company's latest next-generation smartphone set to directly compete with Apple's largest iPhones.
Xiaomi says that its device is thinner, larger, lighter, and cheaper than Apple's iPhone 6 Plus.
At the launch event, which took place in Beijing, the Chinese firm compared the "Mi Note" to the iPhone 6 Plus side-by-side on slides in a presentation.
The "Mi Note" features a 5.7-inch display, is 6.95mm thick and weighs 161g. Compared to the iPhone 6 Plus the device is 0.2-inches larger, 0.15mm thinner and 11 grams lighter.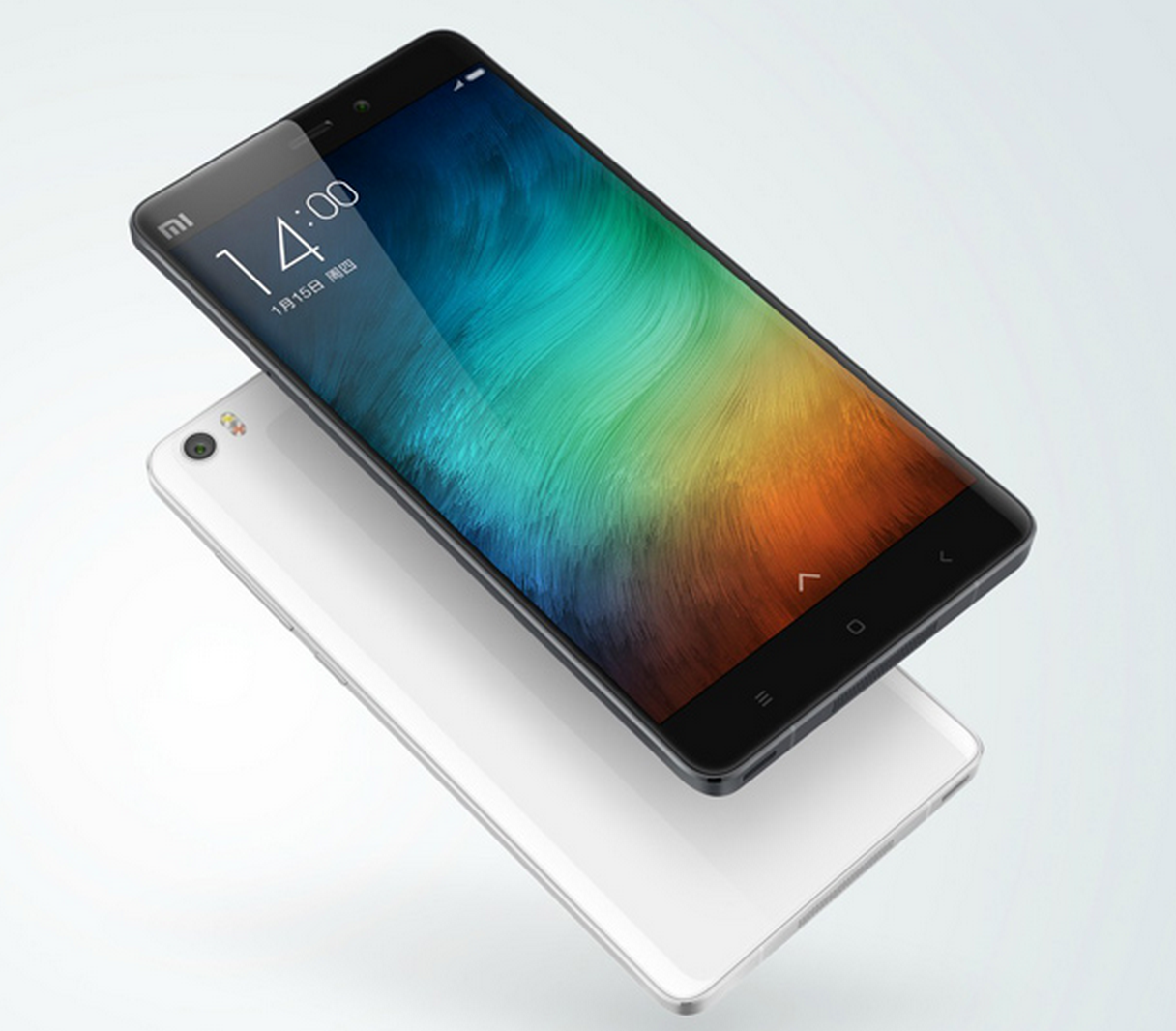 The Xiaomi "Mi Note"
The two phones have the same screen resolution, however, because Xiaomi's handset is slightly larger it has fewer pixels per inch – 386 PPI versus 401 PPI.
The Mi Note boasts a 13MP rear-facing camera, as well as a 4MP front-facing camera, whereas the iPhone 6 Plus only has a 8MP rear camera and a 1.2MP front camera.
But the really significant difference between Xiaomi's device and Apple's is the price tag.
The Chinese firm is known to sell its products at razor thin profit margins and this hasn't changed. The Mi Note has a retail price of CN¥2,299 (£244/$370), which is less than half the price of the iPhone 6 Plus (£624/$949) or the Samsung Galaxy S5 (£489/$743).
The company was only founded in 2010, but it has alreadt built up a loyal customer base. The Chinese media call Xiaomi the "Apple of the east" and this latest unveiling makes this comparison obvious.
At the moment the Mi Note is only on sale in China and there has been no word about when it will be released elsewhere.