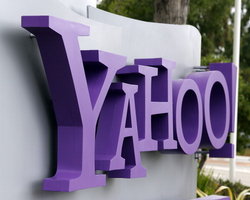 Yahoo users in the US are complaining that they are not able to access their email unless Ad Block is turned off.
Users affected by the problem are greeted with the following error message when trying to access their mail: "Uh oh… We are unable to display Yahoo Mail. Please disable Ad Blocker to continue using Yahoo Mail."
The tech giant confirmed on Friday that it is running a test on a "small number of Yahoo Mail users in the US".
Yahoo spokeswoman, Anne Yeh, said in a statement: "At Yahoo, we are continually developing and testing new product experiences,"
Many Yahoo users were furious about the problem, expressing their criticism on forums and social media.
It is the latest development in a recent wave of similar problems occurring between tech companies and consumers over the use of ad-blocking software.
Jason Calacanis, investor and entrepreneur, said on Twitter that the move by Yahoo is the start of the "AdBlocking Wars."
Around 9% of U.S. Internet users are blocking ads appearing online, according to comScore and Sourcepoint. In Europe the percentage of users blocking ads is much higher, with 27% of French and 24% of German Internet users using ad blocking software.
According to a study by PageFair and Adobe, ad blocking has cost publishers approximately 22 billion in advertising revenue within the first half of 2015.