Yahoo Inc. says it is to reinvest some of the cash raised from the flotation of Alibaba Group Holding Ltd. in the photo messaging application company Snapchat Inc. It is believed the Internet portal will invest about $20 million.
Snapchat has been seeking capital from money managers, venture capitalists and other businesses.
Experts believe Yahoo may be attempting to repeat its successful Alibaba investment by putting money into Snapchat. In 2005, it invested $1 billion in Alibaba, which has since increased in value more than tenfold, and has helped Yahoo's senior management buy time while they try to revive the struggling business.
Yahoo will join other companies investing in the popular app that allows users to share photos and messages that self-destruct, including venture capital firm Kleiner Perkins Caufield & Byers, which values the business at approximately $10 billion.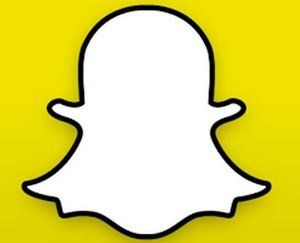 Snapchat has millions of users but lacks revenue.
The Internet giant sees the investment as a way to become more relevant to younger users. It would also help it become more effective in mobile technology, an area in which it is relatively weak compared to rivals Google and Facebook.
Yahoo is cash rich
Yahoo has an extra $6 billion in its chest fund after selling a large portion of its holdings in Alibaba. About half of the proceeds from the sale will be used to buy back stock, which still leaves a few billion for investments and acquisitions.
Yahoo recently acquired the small photo and text-messaging San Francisco-based start-up MessageMe, one of several small mobile startups bought since Marissa Mayer became CEO in 2012.
Yahoo shareholders may be cool on the idea of Ms. Mayer acquiring more businesses that have yet to show any profit. Snapchat has millions of regular users who send hundreds of millions of videos and photos every day, but lacks revenue.
Snapchat has been looking at ways to distribute content on its sought-after network. It is currently working with large brands, musicians and popular users to find new ways to distribute "snaps" (disappearing images), so that members keep coming back.
Yahoo urged to tie up with AOL
Activist investor Starboard Value LP announced it had bought a significant number of Yahoo shares last week.
Starboard is urging Yahoo to reduce costs, use its Asian assets to monetize the business, and tie up with AOL Inc. It also suggests it stops buying up companies so aggressively. Since 2012, Yahoo has spent more than $1.3 billion buying up companies and has very little to show for it in revenue growth.