Surely you have seen business videos or commercials in an animated style. Recently animations for social networks became so popular. Do you know, why? Because the animated tutorial is enjoyable, attention-grabbing, very informative, and easy to use, even when you need to explain complex concepts.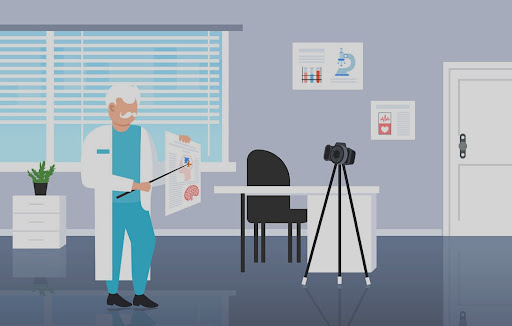 An animation is a video with moving graphics. Words, icons, characters, and settings come to life to help you share your message with your audience. If you're still unsure if this cartoon style is right for you, check out the list of 11 social media animated video benefits. After reading our article, you will definitely have no doubt that animation is exactly what your business needs.
1. Audience loyalty
Many are annoyed by the clutter of a personal Fb or Insta page with long reads or advertising videos. And short animated clips, on the contrary, evoke positive emotions because are able to present information much more lively and understandable than static publications or voluminous video works.
2. High conversion
An important reason to use animation in marketing is a good conversion rate. Compared to text, the conversion rate of animation is significantly better. Thus, the level of clicks on links in animation is 41% higher than the number of clicks on links placed in the text.
3. Cost
Another argument in favor of animated videos for social media is the affordable cost. Shooting live video requires expensive equipment, a studio, actors, operators, and a whole team of other specialists. To create animation, you only need a computer with special software and several experts in animation videos, depending on the complexity of the project.
4. Simplicity
Information presented in animated graphics for social media, regardless of complexity, in most cases will be understandable and accessible to almost any category of the viewer. Animation allows you to explain even complex ideas in a simple way so that the user will not be bored while watching.
5. Popularity
Animated videos are of entertainment value and are usually quite short. This makes it easy for content like this to get a lot of shares, making animated videos a great tool for social media marketing. High-quality social media videos can go viral.
6. Attract attention
Animation makes your message 58% more memorable, according to British marketing agency Workbrands. An animated clip captures the user's attention in a fraction of a second and delivers your message 60,000 times faster than text.
7. Versatility
One of the advantages is that animated videos can be used for more than just social media. You can place it on the official website of the company. Also, interesting animation can be added to the email newsletter. Users will definitely watch your video, you can be sure.
8. Improved Search Engine Optimization
Google is a big fan of animated videos. Including animation on your platforms is a great way to rank high in Google search. By shooting one video for a social network, you can also improve the search engine optimization of your website.
9. Everyone understands animation
The other pros of using animated ads in your business are that they are easier to understand. The decision to convert purchasing power into purchase largely depends on the buyer's ability to understand what you are trying to sell them. Animated videos make a good first impression on potential buyers and evoke positive emotions. Add a competent call to action and you can be sure of success.
10. Constant interaction
Social media users are connected to their phones to view content all day long. Statistics show that a third of online activity is time spent watching videos. Animation allows you to constantly interact with the fans of your business, further boosting your sales. Companies can channel their animation energy to both new and existing customers by showcasing novelties to them in an engaging manner.
11. Suitable for Everything
Such content is the best for those who are interested in everything, from clothes, and books to food. In most cases, your social media account is the first place new customers go when they need information about your business. Having tons of videos showcasing funny characters in eye-catching colors talking about your business looks like a fair deal.
Where to Order Social Media Animated Videos
The success of any business now mostly depends on social media advertising. This is a content battle for companies that want to dominate the market. Now you need to invest a lot of energy in your content marketing. Therefore, it is better to initially turn to professionals who know all details of the process of animated video production. Experts will help you create a high-quality social media video that will take your business to the next level.
The Rocket Motion team consists of narrow-profile specialists, each of whom is a professional in his field. High-quality animated advertising will not only make your company popular on social networks but will also directly affect your profits.
---
Interesting Related Article: "The Benefits of Resizing Videos For Social Media Platforms"